Mount Kilimanjaro is the highest peak of Africa and to reach to the top of it, you need proper Training For Kilimanjaro to have a successful summit. Hence it is required to train yourself properly with a Kilimanjaro Training Program. Training For Kilimanjaro is decided as per your physical endurance & mental stamina. Here's how to be perfectly prepared for Climbing Mount Kilimanjaro.
Your physical fitness is important while Climbing Mount Kilimanjaro and makes easy to climb. You will need to start preparation before 2 weeks of Climbing Kilimanjaro. You can get into a normal in the park for 5-6 miles or hike a short hill or climb a short mountain.
It's not only physical stamina but mental stamina is also important while Climbing Mount Kilimanjaro. It will be a real help on your summit attempt. The type of fitness is more important compared to others. Jogging would also be beneficial for fitness level.
The type of fitness is more important compared to others. Jogging would also be beneficial for fitness level.
Your chances of success to conquer the highest peak of the second largest continent of the world merely dependent upon your extent of training for Kilimanjaro
How To Perfectly Prepare For Mount Kilimanjaro Climbing:
It would be better if you start Fitness Training for Kilimanjaro yourself before 2 weeks of departure to Kilimanjaro and get adjusted to the terrain levels. However, it is recommended that you will start the training to climb Kilimanjaro before 2 months if you are a beginner and you should start within shorter time intervals, a slower pace and no weight in your day pack. It should gradually increase all the above as your fitness level improves. You can join Kilimanjaro Training Program by consulting with your physicist.
The Best Exercise for Climbing Mount Kilimanjaro:
After consulting with the professional trekkers and doing a lot of researches, we have given some training for the successful summit on Kilimanjaro. Get more details from our Climb Kilimanjaro Guide page.
In this guide, we will help you for How to Train for Kilimanjaro Climb: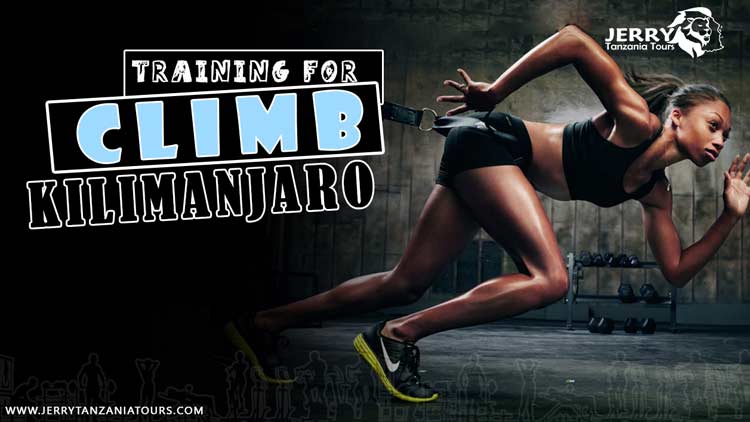 Strength Training:
While you are on your Aerobic training to climb Kilimanjaro, it is also necessary for you to build the immune system of your body. You will need to do some Strength Training for Kilimanjaro for better fitness and increase stamina. The main strength exercise is particularly for legs, core and upper body. The strength exercise includes: Lifting weights, using resistance bands, doing push ups, pull ups, crunches, leg squats and push up against walls.
Aerobic Training:
The Cardio is one of the best training to do. It normally uses more oxygen to meet the energy demands of exercise via aerobic metabolism.The Aerobic exercises which are a bit of moderate intensity are; long distance hogging, swimming, slow walking and running. These exercises differ from other high intensity exercises which are weight lifting and sprinting. Include the Aerobic exercisesin your Training for Kilimanjaro.
Practice for Hiking:
This is one of the best Training for Kilimanjaro, you just get on your boots and start climbing a short hill. You can opt between walking on parks or within local for about 3-4 hours. Choose your nearest hill and give work to your feet for few hours or a full day. Walking "up & down" on stair case is the best exercise for the Altitude Training for Kilimanjaro.
The small hiking practice allows you to understand the stress of your joints will be put under and how well you can deal with this. It also allows you to be comfortable in your boots.
Weight Training:
The weight training increases lean muscle mass and prevents from loss. It also increases bone density and reduce risk of osteoporosis. Weight training boosts metabolism to help with weight loss or weight maintenance. Helps to increases muscle strength to make everyday activities easier. It lowers risk of injury as it allows the muscles to support the joints. This is the best Training for Kilimanjaro especially for backpackers.
By building your core muscle and upper shoulder muscle is also important as you will be carrying a lightweight pack for up to 6-7 hours a day.
Mental Stamina:
Climbing Mount Kilimanjaro For Beginners and even experienced need mental stamina or strong determination that helps to achieve the goal by overcoming the hurdles.
The number of people who climb Kilimanjaro on a success summit is equally proportional to the mental stamina of the climbers. The mental stamina is important because Mount Kilimanjaro is not a small hill, it is the highest peak of Africa. Kilimanjaro Altitude Sickness may be severe and dangerous if you are not prepared, there are time when you will feel to give up and get back down. If you have the determination to climb, then you can climb to the summit.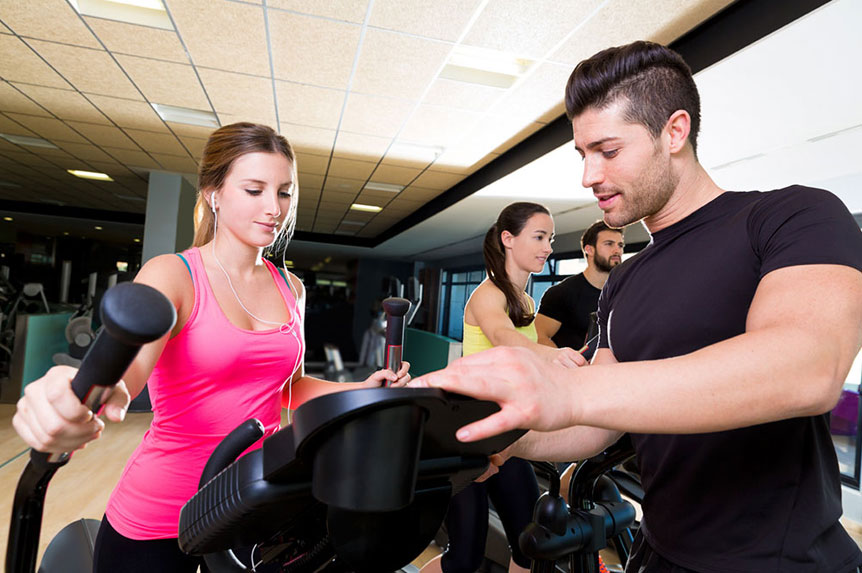 Food Supplement:
The high altitude level will require its own type of food intake. It is play a key role while Climbing Mount Kilimanjaro. The main Kilimanjaro Food with nutritious ingredients are:
Consume adequate calories: Your body needs extra energy to fuel your adventure. If you have the signs of losing weight on trip, then it is suggested to eat more calories. It will also help your immune system.
Consume carbohydrate rich food: Your body needs carbohydrate at higher altitudes. Your hormones increase the use of carbohydrate for fuel. It is also body's preferred energy source. The main source of carbohydrate are: Bread, Pasta, Fruit, Potatoes, Milk, Rice, Quinoa and Tortillas.
Consume adequate protein: Eating about 20 to 30 grams of protein after exercise is enough for overall protein throughout the day is probably sufficient.
Load up iron before you trek: Iron is an important factor while you are on a trek, if you are attempting high altitude with low iron, you may be left feeling fatigued.
Training For Kilimanjaro is highly recommended for a successful summit. A proper training will provide the endurance & aspect for great Kilimanjaro Success Rate.
We hope, you can get the brief idea about how to be fit enough to Climbing Mount Kilimanjaro. You can join Kilimanjaro training program given by us or by other professional trekkers.