Oh! You can see your craziness about Climbing Mount Kilimanjaro for the first time. Climbing Mount Kilimanjaro for Beginners depends on how efficiently you utilise the guidance.
Beginner's Guide To Kilimanjaro facts
Climbing Mount Kilimanjaro for Beginners is easy if you are planning to enter into the list of people having successful summit on Kilimanjaro, then you have to prepare and train yourself for the summit on Mt. Kilimanjaro.
Thanks to our Kilimanjaro experts for making Climbing Mount Kilimanjaro for Beginners effortless and fun!
What I Wish I Knew Before Climbing Kilimanjaro?
Some interesting facts about Mt. Kilimanjaro are:
Though climbing Kilimanjaro is a long and hard hike for an altitude of 5895m, there is no need of any technical skills.
From the common six routes, the longer routes are the best for high acclimatization.
Kilimanjaro means White Mountain. In Swahili language, Kili means 'white' and Manjaro means 'mountain'. This is one of the most interesting Mount Kilimanjaro Facts.
Risk of altitude sickness and Acute Mountain Sickness, if not prepared.
Climbing Kilimanjaro Solo is not permitted. You have to be with a registered tour operator.
Except your daily used daypack, all bag pack of yours will be carried by porters.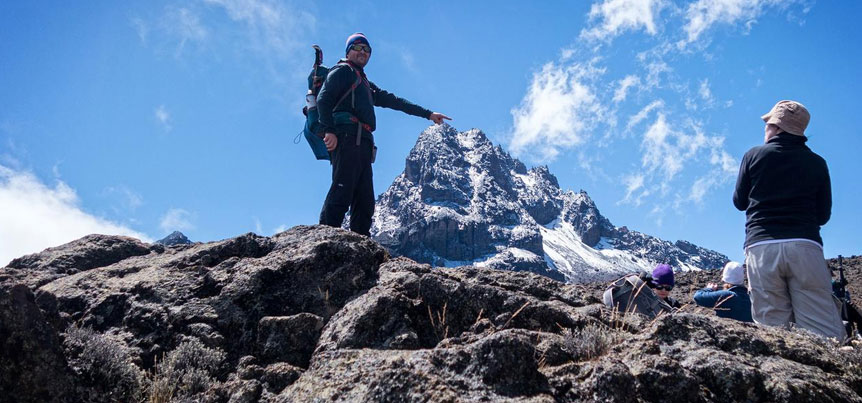 Choosing A Kilimanjaro Climbing Route As A Beginner
Is Mt. Kilimanjaro easy to climb for a newbie? Off course, yes, if you have proper knowledge to choose the Best Route to Climb Kilimanjaro.
Lemosho Route: Approaching from west side of Kilimanjaro, Lemosho Route has best acclimatization profile. You can enjoy the scenic view with wildlife while Climbing Mount Kilimanjaro.
Marangu Route: Approaches from southern side, Marangu Route offers hut accommodation, and also known as 'Coca-cola route'.
Machame Route: Approaching from southwest side of Kilimanjaro, Machame Route offers "climb high & sleep low" opportunities and scenic view of wildlife. It is also known as 'whisky route'.
Rongai Route: This is the only route that approaches from north side of Mount Kilimanjaro. As a much milder and driest route, Rongai Route is accessible through out of the year.
Northern Circuit Route: Approaching from south-western side of Mt. Kilimanjaro, Northern Circuit Route is the newest and longest route with superb scenic views and has the highest success summit rate.
Umbwe Route: Approaching from southeast of Kilimanjaro, this is the shortest and steepest route of Mt. Kilimanjaro. As a toughest route, this route is only for professional hikers, not for the beginners.
Shira Route: Old version of Lemosho route having the lower acclimatization profile. It has a higher gate level at 3600 metres.
When to climb Kilimanjaro
The Best Time To Climb Kilimanjaro is the dry and warm season of the year. From late December to mid March and from late June to early October is the best for Climbing Mount Kilimanjaro. You will face difficulties in lower slopes in wet season. But, if you choose Rongai route, then there is problem with it.
Fitness & Training For A Kilimanjaro Climb
Climbing Mount Kilimanjaro for Beginners is a huge challenge on the basis of highest altitude of Africa and roughness you will face. It requires physical fitness, strength, strong determination, stamina and confidence. You need to prepare your respiratory system, cardiovascular system, muscles, and joints for this adventure.
You can get enough guidance for the training program from the Beginner's Guide to Climbing Mount Kilimanjaro.
Acclimatising To Kilimanjaro's High Altitude
Kilimanjaro Altitude Sickness is the only but a high challenging obstacle for the summit. Climbing faster can lead you to Acute Mountain Sickness (AMS). So to avoid altitude sickness, choose the long route and give enough time to your body for acclimatized to higher altitude.
As offering Climb Kilimanjaro Guide, we will prefer you to choose Lemosho Route or Northern Circuit Route for better acclimatization. Keep yourself hydrated and go slowly.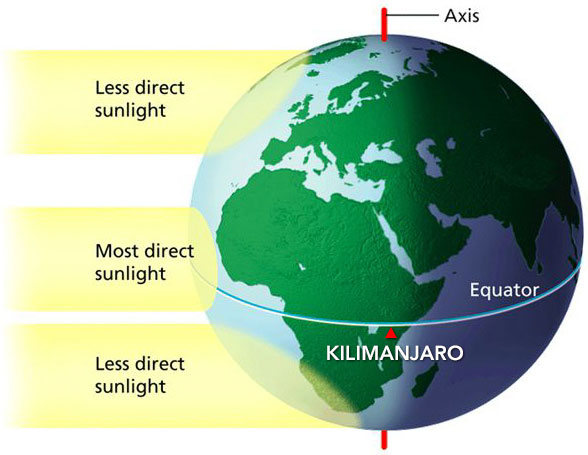 Personal Kilimanjaro Gear
Can A Beginner Climb Kilimanjaro? The answer is 'Yes, it's possible'.
To face the challenge, personal Kilimanjaro gear is the important thing that can make your summit success. Some people left the gear on the way during the trekking which makes them suffer and lead to failure. So, check all gears each and every day before leaving on the trekking.
Include insulated waterproof jacket and trousers, toiletries, medications, camera, powerbank, and paper documents in your hand luggage.
Kilimanjaro Gear List includes both clothing and hiking gears. The clothing gears are Hats, ski jacket, fleece jacket, Hard Shell & Waterproof Jackets, Sunglasses, Shirts & Base Layers, Soft Shell & down Jackets, Gloves, Ski trousers, rain trousers, and fleece trousers, and sport shoes.
Hiking gears areGaiters, Socks & Sock Liners, Shoes, hiking boots, Micro spikes, Trekking Poles, headlamps, Duffle Bags, Ski Goggles, hand warmers, hydration pack, Sleeping Bags, fabric bags, etc.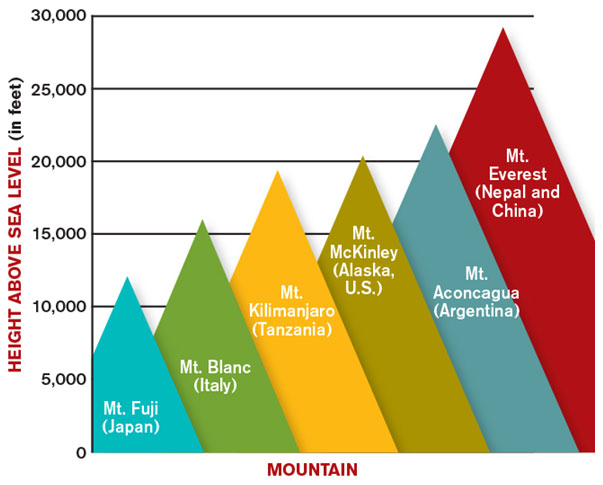 Planning, Logistics & Other Information
Climbing Mount Kilimanjaro for Beginners is not that difficult in case of planning for some paper works, Travel insurance and logistics.
You can get Tanzania visa by applying online or offline. In case of online, you will get visa on your arrival at US$50.
Vaccination and medicine are needed before and after trekking for yellow fever, measles, Hepatitis A and B, Diptheria and malaria.
In case of food and accommodation, you will get accommodation in a restaurant in Moshi booked by your trekking or tour operator.On Mount Kilimanjaro, the chef will make breakfast and food for you.
What to Do After Climbing Kilimanjaro?
After the successful summit enjoy with your old and new friends. Don't forget to give a sweet or chocolate party. You can enjoy the beautiful scenic view of sunrise on the floor of full cloud with your friends.
Give tips to the porters, guides, and cooks to appreciate their work and effort to make your dream successful.
As one of the top most Mount Kilimanjaro Climbing Guide, Jerry Tanzania Tours offers Climbing Mount Kilimanjaro for Beginners whichwill help you for the successful summit with unique refreshing experience.