Why Climbing Mount Kilimanjaro for Beginners Guide is so essential for the newbies? Climbing Mount Kilimanjaro becomes super easy when you know the exact details of your trek plan, itinerary details and the other important specifics of the destination.
We know that Kilimanjaro Climbing is on the bucket-list of many travellers. The exciting blend of 'conquering' one of the Seven Summits, along with achieving something extraordinary makes this trek adventure an exhilarating destination for people worldwide.
Oh! You can see your craziness about Climbing Mount Kilimanjaro for the first time. Climbing Mount Kilimanjaro For Beginners depends on how efficiently you utilise the guidance. So here is some good steps to achieve the top of Africa….
The Where, What, Why and How of Climbing Mount Kilimanjaro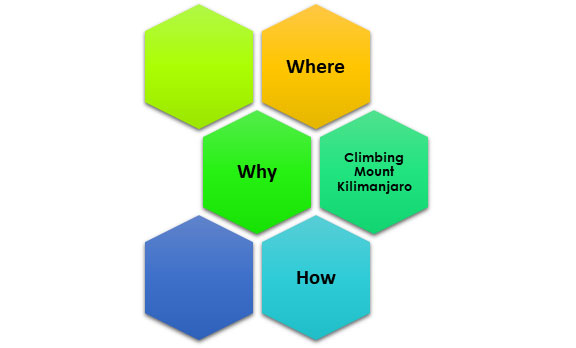 01

Where is Mount Kilimanjaro?
Posited in the equatorial belt of East Africa is the most accessible summit in the world.
Thousands of climbers choose to climb this gorgeous mountain with utmost ease with Jerry Tanzania Tours and most of them even reach the peak!
02

What is the Climbing Mount Kilimanjaro for Beginner's Guide all about?
Our detailed Climbing Mount Kilimanjaro Guide will help you understand the basic details of the best route for climbing Kilimanjaro, the best time, the right equipment and packing list for Kilimanjaro, etc.
03

Why Mount Kilimanjaro is so popular?
The mountain is famous for its mere beauty itself, and the accessibility of the climb compared to the other seven summits.
The stunning panoramic views that the mountain offers is simply mesmerising and the freedom that you feel on the top of Uhuru Peak at around 6000 meter above sea level is inexplicable.
04

How can one book a Kilimanjaro climbing tour?
Booking Kilimanjaro Climbing Tours is extremely easy with Jerry Tanzania Tours.
You simply have to make a call and provide us your travel itinerary choices.
We will customise your climb as per your choices and convenience.
You can contact us today and speak to our travel experts directly, to know the details of the booking process.
Beginner's Guide to Kilimanjaro Facts
Climbing Mount Kilimanjaro for Beginners is easy if you are planning to enter into the list of people having successful summit on Kilimanjaro, then you have to prepare and train yourself for the summit on Mt. Kilimanjaro.
"Thanks To Our Kilimanjaro Experts For Making Climbing Mount Kilimanjaro For Beginners Effortless And Fun!"
What I Wish I Knew Before Climbing Kilimanjaro?
Most of our travellers have given us live testimonials some of which we have recorded and shared with you here at - What I Wish I Knew before Climbing Kilimanjaro. Some interesting facts about Mt. Kilimanjaro are:
Though climbing Kilimanjaro is a long and hard hike for an altitude of 5895m, there is no need of any technical skills.
From the common six routes, the longer routes are the best for high acclimatization.
Kilimanjaro means White Mountain. In Swahili language, Kili means 'white' and Manjaro means 'mountain'. This is one of the most interesting Mount Kilimanjaro Facts.
Risk of altitude sickness and Acute Mountain Sickness, if not prepared.
Climbing Kilimanjaro Solois not permitted. You have to be with a registered tour operator.
Except your daily used daypack, all bag pack of yours will be carried by porters.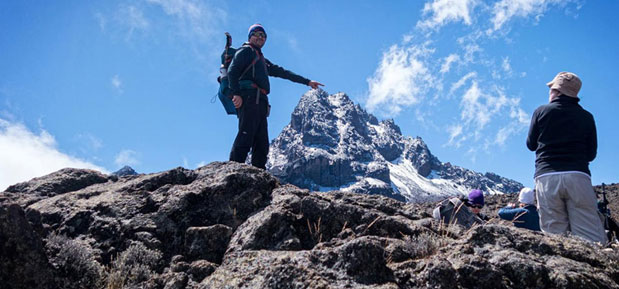 Choosing the right Kilimanjaro Route for a Beginner
Is Mt. Kilimanjaro easy to climb for a newbie? Off course, yes, if you have proper knowledge to choose the Best Route to Climb Kilimanjaro.

01

Lemosho Route:

Approaching from west side of Kilimanjaro, Lemosho Route has best acclimatization profile. You can enjoy the scenic view with wildlife while Climbing Kilimanjaro.
02

Marangu Route :

Approaches from southern side, Marangu Route offers hut accommodation, and also known as 'Coca-cola route'.
03

Machame Route:

Approaching from southwest side of Kilimanjaro, Machame Route offers "climb high & sleep low" opportunities and scenic view of wildlife. It is also known as 'whisky route'.
04

Rongai Route:

This is the only route that approaches from north side of Mount Kilimanjaro. As a much milder and driest route, Rongai Route is accessible through out of the year.
05

Northern Circuit Route

Approaching from south-western side of Mt. Kilimanjaro, Northern Circuit Route is the newest and longest route with superb scenic views and has the highest success summit rate.
06

Umbwe Route

Approaching from southeast of Kilimanjaro, this is the shortest and steepest route of Mt. Kilimanjaro. As a toughest route, this route is only for professional hikers, not for the beginners.
07

Shira Route

Old version of Lemosho route having the lower acclimatization profile. It has a higher gate level at 3600 metres.
How Do You Get There?
Kilimanjaro treks typically set off from one of two towns. Arusha lies to the south west of the mountain and Moshi directly south. There is so much to explore around these areas, from giant waterfalls, monkey forests and volcanic waterholes… not to mention some of the most amazing and wildlife-rich national parks in the world!
You can fly into Kilimanjaro International Airport (JRO) and get to both towns easily. If you are coming from Dar es Salaam then there are plenty of buses, as well as flights from the paradise island of Zanzibar and neighbouring Kenya.
Best Time to Climb Mount Kilimanjaro
The Best Time To Climb Kilimanjaro is the dry and warm season of the year. From late December to mid-March and from late June to early October is the best for Mount Kilimanjaro Climb. You will face difficulties in lower slopes in wet season. But, if you choose Rongai route, then there is problem with it.
Preparing to Climb Mount Kilimanjaro
Climbing Mount Kilimanjaro for Beginners is a huge challenge on the basis of highest altitude of Africa and roughness you will face. It requires physical fitness, strength, strong determination, stamina and confidence. You need to prepare your respiratory system, cardiovascular system, muscles, and joints for this adventure.
You can get enough guidance for the training program from the Beginner's Guide to Climbing Mount Kilimanjaro.
Acclimatising To Kilimanjaro's High Altitude
Kilimanjaro Altitude Sickness is the only but a high challenging obstacle for the summit. Climbing faster can lead you to Acute Mountain Sickness (AMS). So to avoid altitude sickness, choose the long route and give enough time to your body for acclimatized to higher altitude.
What to expect while Climbing Mount Kilimanjaro?
Expect less Wildlife but more scenic views
Expect to Learn Some Swahili
Expect to Tip the Kilimanjaro Crew well
Expect Squat Toilets on the mountains
Expect a brutal but memorable Summit Day
01

Expect less Wildlife but more scenic views

While Kilimanjaro Climbing, you shouldn't be expecting wildlife safari view like in most of the Tanzanian National Parks.
This is due to the high elevation, cold temperatures and lack of plant life on the mountain.
No wonder there are no human settlements on the mountain as well.
You may come across small rodents, birds and may get a glance of some distant monkeys in the forest zone.
02

Expect to Learn Some Swahili

While Swahili is the most popular Tanzanian Language, the Kilimanjaro Guides accompanying you speak good English and this is an added advantage.

Wondering why? Because they teach you some popular Swahili phrases during the climb itself and you may be speaking Swahili as good as a Tanzanian toddler in just 7 Days on the mountain!

Here are some phrases you can learn to greet Tanzanians upon meeting them.
"Jambo! Mambo?" = Hey! How are ya?
"Mambo Poa." = I'm cool.
"Mzungu" = Foreigner / European / White person.
"Pole Pole" (prounounced "pulley") = slowly, slowly. You'll be hearing this a lot on the climb.
03

Expect to Tip the Kilimanjaro Crew well

We suggest you climb the mountain with some cash in Tanzanian Shillings in hand for Kilimanjaro Tipping.
Tipping on the mountain is customary and has become a lovely tradition.
There is a tipping ceremony on the mountain towards the end of the climb.
Although your Kilimanjaro Crew are paid their daily wages but an additional tipping for the effort that they put in to make your trek successful is appreciated.
We suggest you tip $10-$15 per day per porter, $20 - $30 per Guide, per day and $15 - $20, per cook, per day, on the mountain to be on the safe side.
But you do not have to tip daily, as we know it may become really awkward, especially when you are struggling to summit the mountain.
Therefore Kilimanjaro Tipping at the end of the summit is greatly appreciated.
04

Expect Squat Toilets on the mountains

We do not suggest you to expect a high class toilet facility on the mountain.
There are Squat Toilets available at various camps, which provide enough privacy and are considerably clean.
But with Jerry Tanzania Tours you will be provided with Portable Private Toilet tents on Kilimanjaro that are cleaner compared to the Squat Toilets.
We know for some of the folks from western lands, this may be more awkward than anything in the world, but what is Kilimanjaro Climb without getting out of our comfort zones and experiencing nature at its best?
05

Expect a brutal but memorable Summit Day

The Summit day may seem like a nightmare to you after reading numerous travel blogs and surfing through various Climbing Mt Kilimanjaro sites, but believe us, this is the most physically challenging, daunting yet memorable day of your life.
On the Summit Day, your mornings may start at mid-night.
You can put on all your layers, as it will less than minus degree Celsius on the mountain that is freezing cold with chilling winds at the darkest of the hours.
Most climbers therefore choose the full moon climbs to hike the mountain in moonlight.
The only source of light on the otherwise dark mountain is your headlamp, which is an important part of your Kilimanjaro Gear List.
As offering Climb Kilimanjaro Guide, we will prefer you to choose Lemosho Route or Northern Circuit Route for better acclimatization. Keep yourself hydrated and go slowly.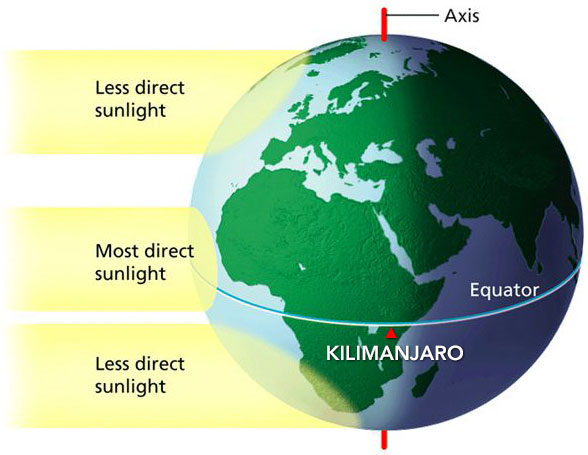 Kilimanjaro Gear List for Beginners
Can A Beginner Climb Kilimanjaro? The answer is 'Yes, it's possible'.
To face the challenge, personal Kilimanjaro gear is the important thing that can make your summit success. Some people left the gear on the way during the trekking which makes them suffer and lead to failure. So, check all gears each and every day before leaving on the trekking.
Include insulated waterproof jacket and trousers, toiletries, medications, camera, powerbank, and paper documents in your hand luggage.
Kilimanjaro Gear List includes both clothing and hiking gears. The clothing gears are Hats, ski jacket, fleece jacket, Hard Shell & Waterproof Jackets, Sunglasses, Shirts & Base Layers, Soft Shell & down Jackets, Gloves, Ski trousers, rain trousers, and fleece trousers, and sport shoes.
Hiking gears areGaiters, Socks & Sock Liners, Shoes, hiking boots, Micro spikes, Trekking Poles, headlamps, Duffle Bags, Ski Goggles, hand warmers, hydration pack, Sleeping Bags, fabric bags, etc.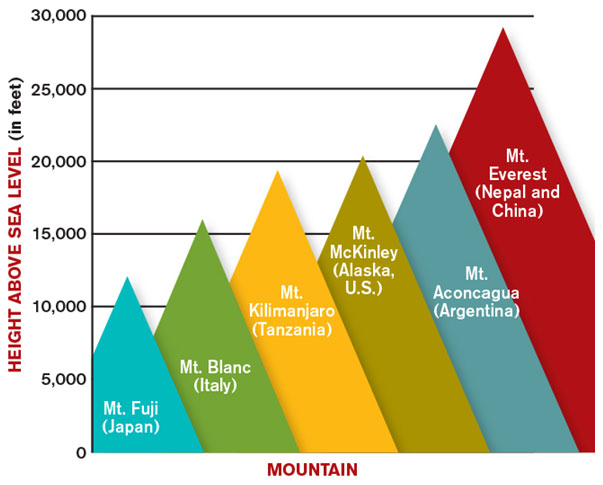 Planning, Logistics & Other Information
Climbing Mount Kilimanjaro for Beginners is not that difficult in case of planning for some paper works, Travel insurance and logistics.
You can get Tanzania visa by applying online or offline. In case of online, you will get visa on your arrival at US$50.
Vaccination and medicine are needed before and after trekking for yellow fever, measles, Hepatitis A and B, Diptheria and malaria.
In case of food and accommodation, you will get accommodation in a restaurant in Moshi booked by your trekking or tour operator.On Mount Kilimanjaro, the chef will make breakfast and food for you.
Don't forget about Kilimanjaro Travel Insurancebefore starting the tour for Mount Kilimanjaro.
What to Do After Climbing Kilimanjaro?
After the successful summit enjoy with your old and new friends. Don't forget to give a sweet or chocolate party. You can enjoy the beautiful scenic view of sunrise on the floor of full cloud with your friends.
Give tips to the porters, guides, and cooks to appreciate their work and effort to make your dream successful.
As one of the top most Mount Kilimanjaro Climbing Guide, Jerry Tanzania Tours offers Climbing Mount Kilimanjaro for Beginners which will help you for the successful summit with unique refreshing experience.