Tanzania Food and cuisines have been influenced not only by its neighbouring countries, but also by the Indian cuisine, and Tanzania shares numerous dishes with its neighbour Kenya, both in name and taste which you must look forward to on your Tanzania Safari Tours.
What Tanzanians Eat-In Breakfast?
Sometimes you taste sweet or savoury in your Tanzanian Breakfast. Most of all you will be served with a plate of eggs and crepes which are accompanied by several different fruits and freshly squeezed juice as well as tea and coffee.
What Do Tanzanians Eat In Lunch Or Dinner?
Among numerous Tanzania Food dishes that are at the heart of Tanzania, we have selected some 14 popular dishes that are served in Lunch or Dinner or any full meals in Tanzania.
Ugali
The staple food of Tanzania is Ugali and it is a Tanzania Traditional Food, which you simply cannot miss. Ugali is made from white maize flour and water which is stirred together until it reaches a stiff consistency. It is served as a side for everything: beans, greens, meat or vegetable stews, and pretty much everything that has a sauce.
Pilau
Another Tanzanian traditional food is Pilau which is, popular across the globe and the process of preparing it is similar to making paella or risotto. You must try it with fried chicken sometime in Tanzania.
Chapatti
With its origins in India Chapatti has been adapted by Tanzania by modifying the Tanzania Food Recipes a bit. Tanzanian chapatti is thicker and more filling compared to Indian Chapattis. These are another important staple food in Tanzania.
Chipsi Mayai
In simple terms, Chipsi Mayai is French fries omelette. The dish is made by pouring eggs on top of fried potatoes for creating a binding and after cooking is served with ketchup on top and a tomato and onion salad as a side dish.
Mishkaki
Mishkaki is another street food that serves marinated pieces of beef stirred are skewered together with vegetables and roasted over hot coal barbeques. The aroma of the meat is smoky and delicious and the process makes the beef tender and juicy.
Nyama Choma
Nyama Choma means "roast meat" in Swahili. This is another popular street food that you will find almost every corner in Tanzania.
Ndizi Nyama
Ndizi Nyama is popular in Tanzania Food which translates to "bananas with meat", usually beef. Did you know that Tanzania grows more than 20 different types of bananas? The green bananas are used exclusively in cooking this mouth-watering dish.
Nyama Mchuzi
Nyama Mchuzi is a beef stew made with coconut milk where the beef is slow-cooked, to make it tender and soft. This dish is very popular in Tanzania.
Maharage ya Nazi
If you are a vegetarian and struggling to find the right dishes Maharage ya nazi is the right dish to try. These are "rice and beans" where beans are cooked in a curry sauce with coconut milk.
Choroko Nazi
Choroko nazi resembles a thick soup rather than a stew and is made with chickpeas and coconut milk. The dish is usually served with ugali and is a great choice for vegetarians.
Kachumbari
Kachumbari is a side item served with most dishes and you don't need to order it. Consisting of tomatoes and onions, the Kachumbari has a very refreshing taste.
Zanzibari Cuisine
The dishes you will taste in Zanzibar are different from the Tanzania Food as there is plenty of fish and seafood that you will find on the island for relatively reasonable prices.
Urojo
The all encompassing dish that steals the show is Urojo which is also called "Zanzibar street mix" or simply "Zanzibar mix". It is a beautiful stew that merges colour, texture, and complexity and is a popular dish in Zanzibar, especially in Stone Town area.
Mandazi
Mandazi is among the few desserts that you will find in Tanzania which are usually eaten for breakfast, with a cup of tea.
Now you would be wondering what the cost of these dishes in Tanzania is. We have a rough estimate but it will vary depending on the type of restaurants you are dining in.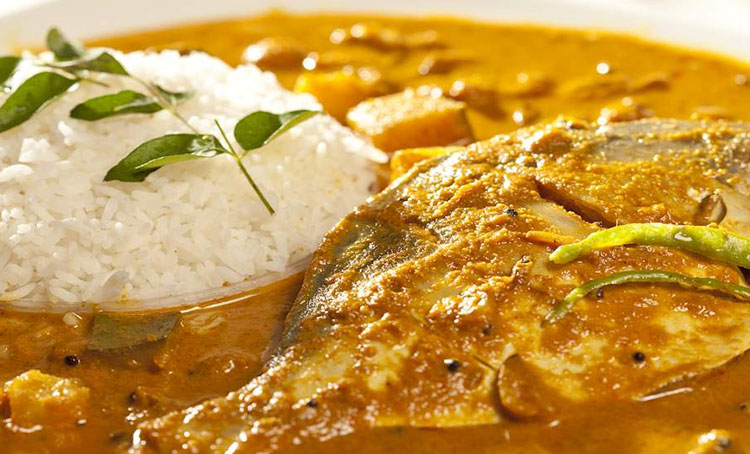 Tanzania Food Cost (Tsh290, 000 – Tsh402, 000)
The Tanzania Food Prices vary between Tsh9600 – Tsh13400. If you are eating out in a day three times a meal, then the average cost of your spending will be around ten thousand to fifteen thousand Tanzanian Shillings. There are some restaurant suggestions we have listed below for you to try from on your Tanzania Safari Tours.
Restaurants To Try Tanzania Food
Curry at African Tulip Hotel
What you must have in The African Tulip is their Tanzanian curry – which primed using locally sourced coconut milk, peanuts and spices.
Khan's Barbeque
Khan's Barbeque is known locally as "Chicken on the Bonnet" thanks to its back-to-basics appeal and serves delicious delicacies.
Kimemo coffee tours
In Tanzania when you are in the mood of a hot beverage try Arabica blends, that Tanzania offers instructive excursions through Kimemo's crops.
Tanzanian Street Food
How well to end Tanzania Food tour other than tasting the Tanzanian Street food dishes? Throughout every corner in Tanzania, you will come across 'mama lishe" who are Tanzanian women serving simple street food in their loving manner.
You will come across the usual rice with fish, meat or beans recipes. Some other Tanzania Snacks you will find are:
samoosas (triangle-shaped pastries with minced meat or vegetable),
kababu (minced meat sausage) and
egg chops (a whole egg covered in mashed potato)
boiled eggs which are peeled on request
grilled meat skewers and chipsi mayai
Fried cassava,
grilled bananas and
Zanzibar pizzas (minced meat in a kind of pastry wrap) is also common fare
Mouth-watering isn't it? With Jerry Tanzania Tours you will taste all of these and more!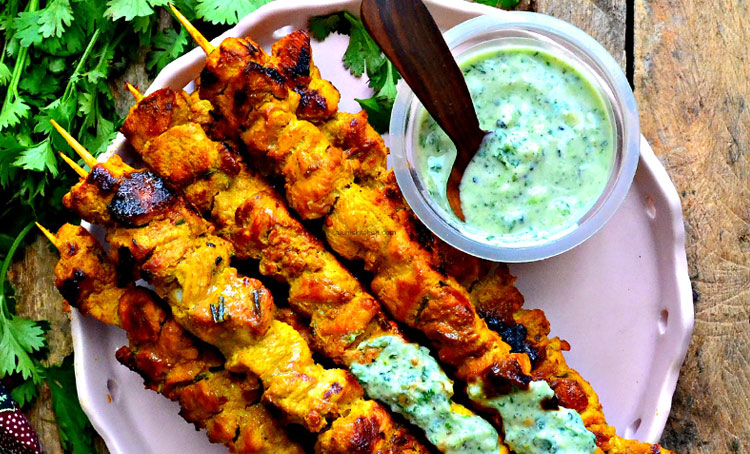 Taste The Ultimate Delicacies Of Tanzania With Jerry Tanzania Tours
Learn some of the most astonishing Facts About Tanzania Food from our expert tour guides. Choose from our Tanzania Safari Packages that serves some of the Best Safari in Tanzania adventures among the more affordable Budget Safari Tanzania and the more extravagant Luxury Safari Tanzania where you will taste the ultimate treats to end your safari the right way.
To know more about Food and dishes in Tanzania contact our travel experts of Jerry Tanzania Tours today!