At Jerry Tanzania Tours, we always believe that "mountains make their own weather". And, Climbing Mount Kilimanjaro is a prime example of that. Standing proudly at almost 6,000 meters height, Kilimanjaro certainly has its own climate zones and weather, along with that, the flora and fauna, change drastically as you ascend the mountain. In fact, Mount Kilimanjaro's Average Temperature is dictated by the altitude rather than by the time of day.
The journey from the Kilimanjaro gate to Uhuru Peak is like traveling from the equator to Antarctica in a matter of days!"
While Climbing Kilimanjaro, the cold temperature and precipitation become the prime cause of concerns. Though the average temperatures on the lowlands of Tanzania are comparatively warm and stable throughout the year, the Temperature On Kilimanjaro varies widely depending primarily on the altitude.
Kilimanjaro Temperature
Granted, the Best Time To Climb Kilimanjaro coincides with the "dry" seasons, rain, and snow are possible at any time of the year. Because the temperatures can fickle dramatically as you hike higher. One moment you're trekking in baking sunlight, and the next you'll be layering up against a bitter wind.
Due to such close proximity to the equator, Mount Kilimanjaro's Temperature doesn't really change from season to season. Instead, the Temperatures On Mount Kilimanjaro are literally determined by the altitude and what time of day it is.
At the base of Kilimanjaro Climb, the average temperature is around 70 to 80 degrees Fahrenheit (21 to 27 degrees Celsius). And as you ascend further, the temperatures will decrease while going through the mountain's 5 ecological zones.
At the Kilimanjaro Summit, Uhuru Peak, which lies in the arctic zone the night temperatures can drop down to -20 degrees Fahrenheit ( -29 degrees Celsius). Therefore, we strongly recommend you to always be prepared for wet and cold nights. So, please carry all the required gears at all times.
More often than not, all Kilimanjaro Hike begin from the town of Moshi. Situated just south of the base of Mount Kilimanjaro Moshi serves as a gateway town. It stands at 2,667 feet (900 m) above sea level, and is located in the lowest, warmest ecological zone. Have a look at the average temperature, humidity, and precipitation figures of Moshi in the following table.
Average Temperature, Humidity and Precipitation in Moshi, Tanzania
| | | | | | |
| --- | --- | --- | --- | --- | --- |
| Month | Low (F) | Average (F) | High (F) | Humidity (%) | Rainfall (in) |
| January | 64 | 78 | 92 | 58 | 1.4 |
| February | 64 | 78 | 92 | 57 | 2.0 |
| March | 66 | 78 | 90 | 63 | 4.7 |
| April | 67 | 76 | 85 | 73 | 13.8 |
| May | 65 | 72 | 79 | 77 | 9.3 |
| June | 62 | 70 | 78 | 72 | 1.5 |
| July | 60 | 69 | 78 | 69 | 1.0 |
| August | 60 | 70 | 80 | 66 | 0.7 |
| September | 60 | 71 | 83 | 61 | 0.6 |
| October | 62 | 75 | 88 | 57 | 1.0 |
| November | 64 | 76 | 89 | 57 | 2.5 |
| December | 64 | 77 | 90 | 60 | 2.1 |
As you can see, January and February are the warmest months, April and May are the wettest months, June and July are the coolest months, and August and September are the driest. You'll notice the same pattern along all Kilimanjaro Mountain Temperatures.
Best Time To Climb Mount Kilimanjaro
Mount Kilimanjaro experiences two distinct trekking seasons. The Best Time To Climb Kilimanjaro is January-March and June-October.
January-March is normally colder than June-October. Also, there is a higher probability for you to encounter snow on the summit. Some see this in a negative light. But one of the biggest benefits of Mount Climbing Kilimanjaro during January-March is that the slopes are mostly quieter at this time of the year.
Whereas the June-October trekking season coincides with the summer holidays in Europe and North America. Hence you can expect certain routes to be busy.
March, April, and November are the wettest months of Mount Kilimanjaro. Thereby, not ideal for trekking.
Snowfall and cold temperatures are very common during December-May.
Here is a chart of average snowfall in cm on the summit of Kilimanjaro.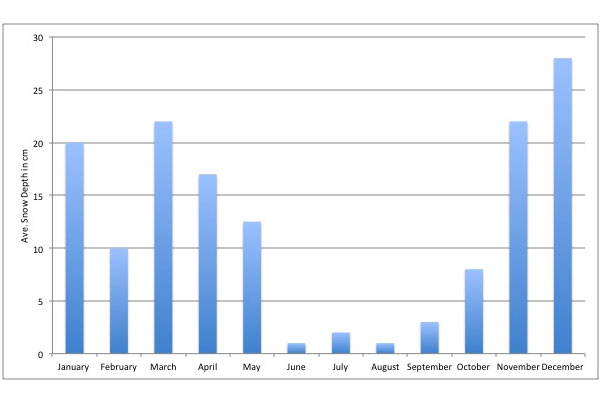 Kilimanjaro Temperature
Kilimanjaro Temperature
Altitude And Mount Kilimanjaro Climate Zones
As you ascend Kilimanjaro, you need to consider the important factor of the variation in weather. There are four distinct Kilimanjaro Climate zones.
The Rainforest Zone (~800m-3,000m): It is warm and humid. Experiences a lot of rain, particularly during the wet season. The average temperature is around 12-15 degrees Celsius at 2,870m.
Low Alpine Area (~3,000m-4,200m): It is a semi-arid zone where average temperatures range between 5-10 degrees Celsius at 3,630m.
High Alpine Zone (4,200m-5,000): This zone is like a desert. Here the temperatures average around the freezing point at 4,970m.
Glacial Zone (Above 5,000m): Here the average summit temperature is around -6 degrees Celsius.
Although the Kilimanjaro Summit Temperature doesn't sound too cold, wind chill is a major factor. You are almost guaranteed to undergo relatively high winds.
The chart below shows average monthly temperatures at four points across the climate zones.
Is Climbing Mount Kilimanjaro Safe?
After seeing such drastic temperature change and different climate zones it is normal to ask yourself that question.
Kilimanjaro Climb is indeed difficult and not to mention challenging. But under our expert supervision, it's absolutely doable. The most difficult part of your Kilimanjaro Hike is altitude sickness. Before Climbing Mount Kilimanjaro everyone must be familiar with the symptoms of altitude sickness. And everyone climbing Mount Kilimanjaro should choose an operator like Jerry Tanzania Tours that has the proper safety systems in place.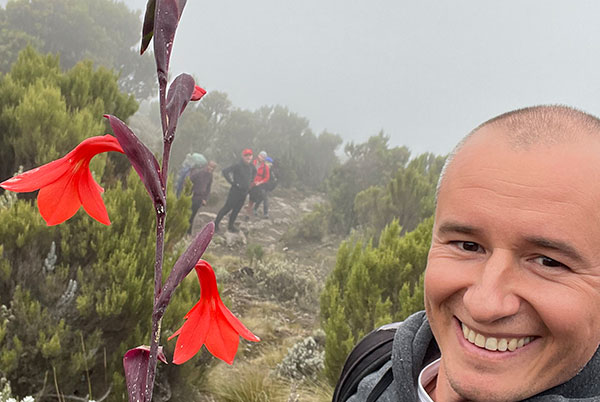 Kilimanjaro Travellers Experience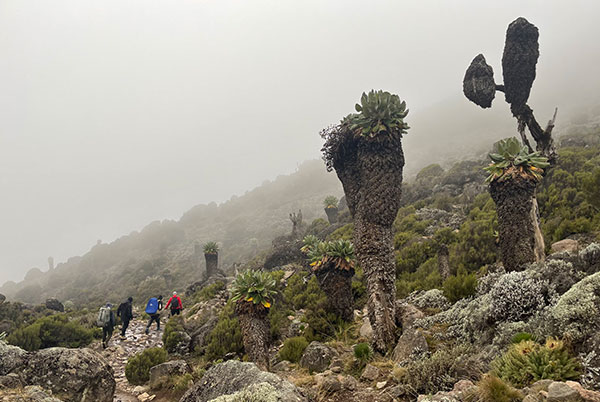 Kilimanjaro Travellers Experience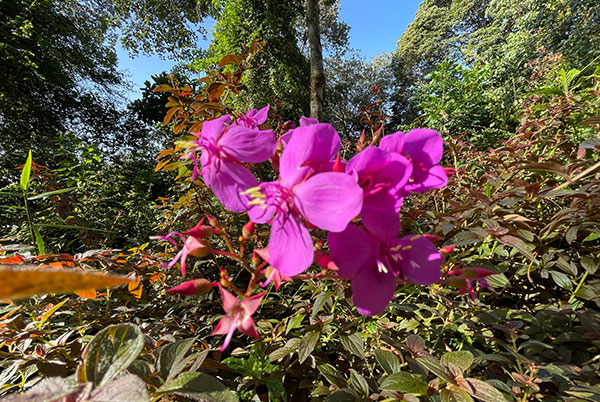 Kilimanjaro Travellers Experience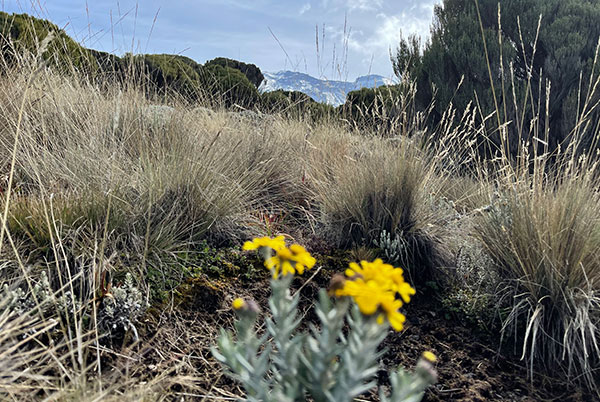 Kilimanjaro Travellers Experience
Related Kilimanjaro Searches
Get your FREE eBook
Enter your name and emailto get your FREE eBook
You can unsubscribe anytime For more details. review our Privacy Policy