Mt. Kilimanjaro Travel! The very name strikes a distant chord of fascination, of adulation, of intimidation. Suddenly the image of a dormant volcano standing proudly at 5,895 m, towering over Tanzania runs in our mind.
Popularly referred to as "Every men's Everest", this tallest free-standing peak is bestowed with a diverse range of flora and fauna along with five distinct climate zones experienced on a single Kilimanjaro Hike.
At a staggering altitude of 5,895m, the Kilimanjaro Summit is adorned with screes and is covered with glaciers. Climbing Mount Kilimanjaro will be a challenging task. You need to show a lot of endurance determination and mental stamina to conquer the converted Uhuru Peak.
Jerry Tanzania Tours undertakes four famous routes for Kilimanjaro Climb - Rongai route, Lemosho route, Northern Circuit route, Machame route. But we propose the Rongai route because this is the only route approaching Kilimanjaro from the north and is also close to the border of Kenya.
Kilimanjaro Travels Overview
Kilimanjaro Climb, the tallest free-standing mountain in the world, taking the Rongai route.
Gaze at the stars from what would feel like an almost touching distance during a night camping below the summit.
Experience five distinct Kilimanjaro Climate Zones as you trek through rainforests, heather moors, lava formations, and glaciers.
Savoir the unique flora and fauna of the mountain with our Climbing Mount Kilimanjaro Guide.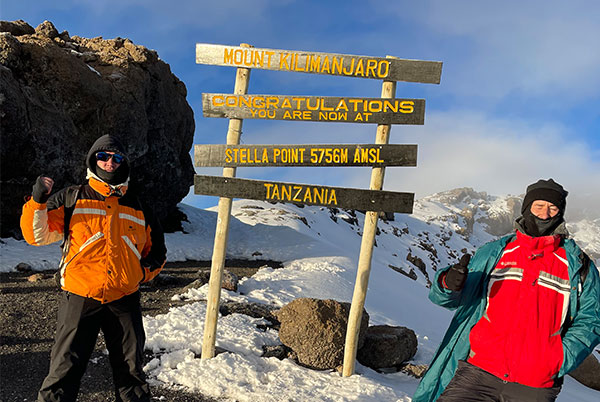 Kilimanjaro Travellers Experience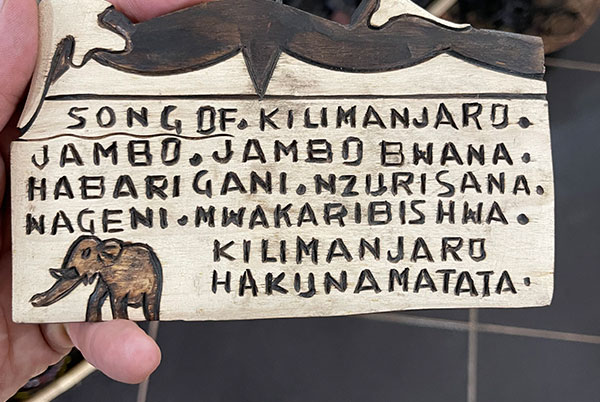 Kilimanjaro Travellers Experience
Mount Kilimanjaro Climbing Routes
As one of the premier Mount Kilimanjaro tour operators, Jerry Tanzania Tours have regular climbs on four of the main routes:
Mount Kilimanjaro Hike via the Machame Route In 7 Days is our preferred route as it offers excellent acclimatization and views.
The Lemosho Route is the same as the Machame Route after the second camp (Shira Plateau). The only difference is it gives an extra day on the mountain.
The Rongai Route approaches from the north of the mountain and is a less-traveled option. It is most preferable during the rainy season as it's more sheltered.
The Northern Circuit Route offers a longer 9day hike to Kilimanjaro. If you have extra time on your hand then you can choose this route.
The Marangu Route offers a 6-day hike to Kilimanjaro is often referred to as the easiest route.
Kilimanjaro Travel Details
All Meal Types: Vegetarian & Non-Vegetarian
Activities: Trekking, Camping
Duration: 8N/9D
Maximum Altitude: 5895m
Temperature Range: -20°C to 35°C
Difficulty Level: Moderate to Challenging
Jerry Tanzania Tours also organizes lots of climbs for charities, walking clubs, and groups. Contact us for Private Kilimanjaro Trek. Also, you can join one of the open trips to meet like-minded individuals.
Mount Kilimanjaro Hike Itinerary Overview
Mt. Kilimanjaro Hike: Operators And When To Go & Cost
Mt. Kilimanjaro Hikes can be arranged through tour operators in Moshi, Arusha, and at the park headquarters at Marangu. January, February, and September are the Best Time To Climb Kilimanjaro. July and August are also good, though a bit colder.
Kilimanjaro Climb Cost vary widely depending upon the season and route. Even though some tour operators provide cheaper Kilimanjaro Packages, you should stay away from them. These low prices may often exclude the airfare and transport expenses. Moreover, scrimping on price usually equates to poor equipment.
Kilimanjaro Travel Insurance
It is mandatory to have proper up-to-date medical and accident insurance before traveling to Kilimanjaro. After all, Climbing Kilimanjaro does have dangers. So, good insurance is a must to cover these risks.
Your Kilimanjaro Travel Insurance must include the following;
Insurance for high altitude trekking up to 6,000 meters.
Kilimanjaro Travel Insurance For Stolen & Damage
Insurance for Kilimanjaro Trekking Accident
Travel Insurance for Kilimanjaro Off-Mountain Sickness
Kilimanjaro Travel Insurance for Financial Protection
Helicopter evacuation is really necessary.
It should cover the fare if you miss the flight due to an accident, injury, illness.
Your insurance should also protect you from standard travel dangers which include baggage delay, loss of personal items, etc.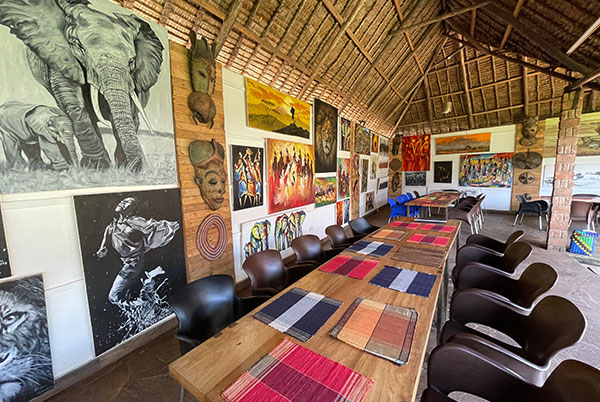 Kilimanjaro Travellers Experience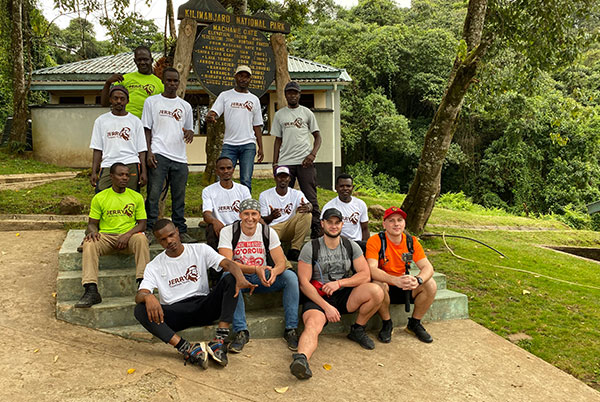 Kilimanjaro Travellers Experience
Vaccination Required Before Traveling To Kilimanjaro
| | | |
| --- | --- | --- |
| Type | Vaccination Duration | Comments |
| Cholera | | No longer recommended. Only necessary if travelling from infected countries. |
| Diptheria & Tetanus | 10 year booster | Recommended. Tetanus vaccinations last for ten years and are absolutely vital for visitors to Tanzania. The vaccination is usually given in combination with one for diphtheria. Once you've had five injections, you're covered for life. |
| Hepatitis A | Up to 10 years | Recommended. This debilitating disease of the liver is spread by contaminated water, or even by using cutlery that has been washed in this water. The latest inoculation involves two injections; the first will protect you for three years, the second, taken six to twelve months later, will cover you for ten years. |
| Hepatitis B | | For extended travel or high risk |
| Polio | 10 year booster | Recommended. The polio vaccine used to be administered by sugar-lump, making it one of the more pleasant inoculations, though these days it's more commonly injected. |
| Typhoid | Up to 10 years | Recommended. This disease is caught from contaminated food and water. |
| Meningitis A & C | 3 years | Long stay visitors, rural. This disease of the brain is often fatal, though the vaccination is safe, effective and lasts for three to five years. |
| Rabies | | Long stay visitors, rural travel. If you're spending some time with animals or in the wilderness, it's also worth considering having a course of rabies injections, though it isn't pleasant. |
| Yellow Fever | Up to 10 years | Recommended. Yellow fever is a viral illness that has caused large epidemics in Africa and the Americas and which is spread by the bite of a mosquito. |
Why Choose Jerry Tanzania Tours To Climb Kilimanjaro
Jerry Tanzania Tours no 1 reputable operators on Mount Kilimanjaro. With a 98% Kilimanjaro Success Rate, over 15000 Clients to the summit. We have organized many Groups, Solo Traveler, Honeymooners, and Adventurers, etc.
Our company is run by mountaineers. So our travel itineraries are carefully designed keeping safety measures in mind. All our guides are multilingual and are well trained. All our crew are local. Hence they possess a wealth of experience in Kilimanjaro. Thus, they can answer all your queries and help you put the entire trip into perspective. So don't be shy to call us for a chat or drop us an email with any questions.
Find out more about guided tours to Kilimanjaro? Jerry Tanzania tours offer excellent Kilimanjaro Climb packages with accommodation and food, all camping equipment, transport, and all park and campsite fees.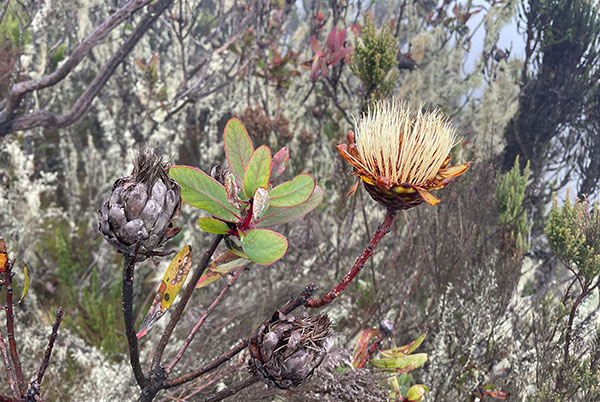 Kilimanjaro Travellers Experience
Kilimanjaro Travellers Experience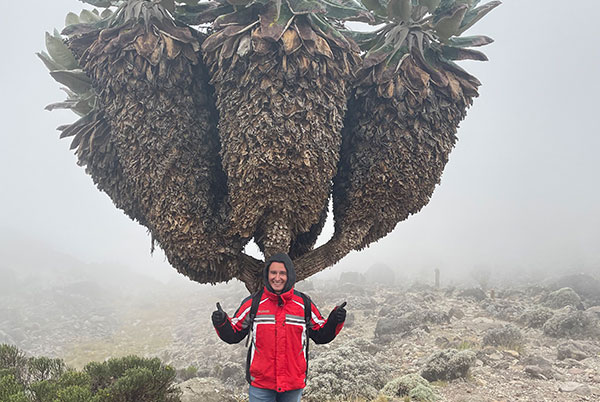 Kilimanjaro Travellers Experience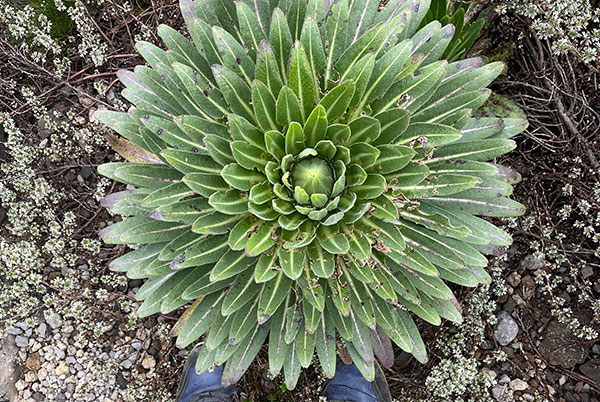 Kilimanjaro Travellers Experience
Related Kilimanjaro Searches
Get your FREE eBook
Enter your name and emailto get your FREE eBook
You can unsubscribe anytime For more details. review our Privacy Policy