The Kilimanjaro Travel Insurance is a real necessary while you are above 5000 metres. For trekking you need to ensure that your travel insurance covers you for altitude. Most standard policies provide cover for walking up to a maximum of 2,500 metres.Travel insurance is an important thing to do before Climbing Mount Kilimanjaro for Beginners as well as professional hikers.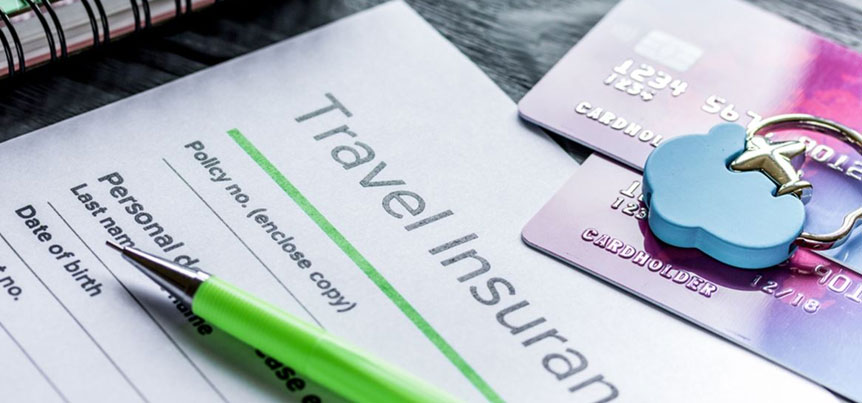 Your Kilimanjaro Travel Insurance must cover helicopter evacuation if it becomes necessary. It should cover the cost of getting home if you miss the flight due to accident, injury, illness.
You will need to check Best Travel Insurance for Climbing Kilimanjaro with your Insurance Company if they cover altitude above 6,000 metres, and is suited to the most challenging of mountain treks such as Kilimanjaro Travel Insurance.
Your insurance should also protect from standard travel dangers which includes, baggage delay, loss of personal items etc. both in the cases of Climbing Kilimanjaro Solo or in a group.
The most significant part (mostly overlooked by many climbers) is the Kilimanjaro Travel Insurance that is vital in securing the most risky trekking adventure in Africa.
Importance of Kilimanjaro Travel Insurance
Climbing Mount Kilimanjaro would be a real challenge and adventures tours. Here are some Travel Insurance Tips for Kilimanjaro Climbers you should know before starting a trekking.
Kilimanjaro Travel Insurance for High Altitude Trekking is essential, especially while trekking in remote regions where medical facilities or assistance may not be closely available. You'll enjoy your adventure better with the peace of mind that comes from knowing you have the right insurance cover in place should a mishap occur. This can be anything from lost or stolen luggage to a full helicopter rescue off a mountain.
As you are on high altitude level, you may also suffer from altitude sickness or HAPE which will make you not able to traverse downwards. In this case you will need to be evacuated via helicopter and if you have an insurance this will be easier for you.
High Altitude:
Kilimanjaro Altitude Sickness is the Physical distress from difficulty in adjusting to lower oxygen at higher altitude level. Most of the cases in altitude sickness is mild but it can also be life threatening.
The symptoms will occur within few hours after arrival at higher elevation which has the high-altitude level and include headache, shortness of breath, nausea and inability to exercise.
Sometimes you will need to be moved to the lower altitude to get adjusted to your body.
The Best Kilimanjaro Tour Operator will allow you to choose the longer itineraries will give you extra time for proper acclimatization and also allow you to sleep more time on lower elevations and spend more time on mountains.
If you have any pre-existing health conditions, it's better to consult a doctor before booking the trip.
There are many things which you can do to avoid the symptoms of acute mountain sickness while Climbing Mount Kilimanjaro.
However, if you have a Travel Insurance for Hiking Kilimanjaro, it will be easier. In case you have a severe altitude sickness and you are not able to walk and you will need to be evacuated through a helicopter, it will cost you comparatively more dollars but if you have a Kilimanjaro Travel Insurance, you can be free of worries as your completely safety will be taken care by your tour operator via Kilimanjaro travel insurance company.
Trekking Accidents:
The trekking accidents such as Acute Mountain Sickness is also included in the Kilimanjaro Travel Insurance. The other general accidents such as falls, rock slide, any complications related to health, like heart conditions are also another problem while Climbing Mount Kilimanjaro.
You will also need to check if your policy covers accidents that can occur on the mountains which also includes the cost of evacuation and hospital charges.
Off mountain illness:
The illness other than mountain conditions are also a concern in Kilimanjaro, as the Tanzania is known for its yellow fever and malaria.
You will need to check with your Kilimanjaro Travel Insurance Company as in if these non-mountain illness are includes in the Kilimanjaro travel insurance package.
It is recommended to have a yellow fever and malaria vaccination before you arrive to Kilimanjaro / Tanzania. However, do not worry about mosquitoes while you are in Kilimanjaro as mosquitoes are not found above 1,800 ft.
Stolen and Damage:
This is the common danger in any of the country and nothing new in Tanzania. There are pick-pocketers and other small looters who may be real big concern. Hence, it is recommended to check with your Kilimanjaro travel insurance company if theft is covered. As you carry your valuables with you which include trekking poles, sleeping bag, expensive clothes, cameras and binoculars; your Kilimanjaro travel insurance should cover theft as well.
It is advisable not to bring any of your ornaments while travelling to any foreign country and it is good to have a small lock which can lock a bag and secure your luggage.
Financial Protection?
The Kilimanjaro Travel Insurance recommended to be taken is which will cover your entire trip to Kilimanjaro. You always need to check before purchase any travel insurance because some of the insurance company will not include mountaineering from their insurance policy.
You may be confused with Hazardous sports rider which gives a coverage of mountaineering but only up to 4,500 metres. But, Mount Kilimanjaro is 5,895 meters. So, you will need to purchase an insurance coverage which covers 6000 ft above the sea level and also which includes helicopter evacuation. Without proper travel insurance you might a victim of spending a lot of money on emergency on the top of Kilimanjaro.
Your Trekking Kilimanjaro Travel Insurance should also cover eligible medical expenses and medical evacuations.
Safety:
If you have a question in your mind Is Climbing Kilimanjaro Safe, then the answer would be 'Yes', if you follow and take necessary precautions. The Kilimanjaro Travel Insurance should cover all the below:
Trip cancellation, Trip Interruption, Terrorism, Financial Default of tour operator (after 14 days), Hurricane & Weather, Travel delay, Missed Connection, Baggage & personal items loss, Baggage Delay [additional after 12 hour delay], Emergency medical dental, primary coverage, Medical evacuation & repatriation, pre-existing covered ( within 21 days of 1st pmt), Life Insurance, Life Insurance, Air ADD.
You should also get 24 hour assistance from yourTravel Insurance Company.
You should have money back guarantee up to 15 days after purchase.
It should also include License refund coverage (if purchased licenses aren't used).
There should not be any deductibles. Check if it includes cancellation for work reasons and also covers Employment layoff.
The travel insurance should also cover Hazardous sports and mountaineering 6000 meters above sea level.

Up to $10M Medical Cover

Helicopter Rescue Included

Optional Baggage cover

Cancellation cover to $6000
Do I Need Travel Insurance To Climb Mount Kilimanjaro" should not be a question, if you are Preparing to Climb Mount Kilimanjaro with us. Plan your Climbing Mount Kilimanjaro today!