Kilimanjaro is the highest freestanding mountain in the world, but it isn't a mountain! At least not in a traditional sense. Actually, it's a giant stratovolcano that began forming about a million years ago and is composed of many layers of hardened volcanic ash, lava, tephra, and pumice. Basically, all the fragmented material fell out from a volcanic eruption. But what is the Kilimanjaro Height?
Mount Kilimanjaro enjoys a reputation of being the highest peak among the rest of the seven summits in the world. Having said that, you'll be most astounded to know that Mount Kilimanjaro Height has changed several times.
Well, maybe the actual height of Kilimanjaro hasn't, but according to the official figure for it has. Even today, you'll find several numbers to choose from for the altitude of Kilimanjaro.
MOUNT KILIMANJARO 5895 m, 5893 m, or 5892 m. Shocking, isn't it? Wondering how it came to that? Then let's find out...
Established Mount Kilimanjaro Height
It began in 1889 when Dr. Hans Meyer on his third attempt finally became the first person to conquer the Kilimanjaro Summit. Albeit it was his third attempt but it took another 20 years before a second climber could climb the full height of Kilimanjaro.
Afterward, Dr. Hans claimed that he had climbed to 19,833 ft or about 6045 m. Clearly, the height is exaggerated. The colonial authorities in Germany later adjusted that figure to 5892 meters. It remained as the official Height Of Kilimanjaro until 1952.
Later that year Mount Kilimanjaro was mapped by British cartographers. The new official Mt. Kilimanjaro altitude was 5895 meters or 19340 ft.
This figure was further written on the sign at Uhuru Peak as well. This is the figure you will find in most resources and information materials about Kilimanjaro, including all the websites.
But the UNEP/WCMC (United Nations Environment Programme/World Conservation Monitoring Centre), in their official fact sheet about Kilimanjaro National Park, states the height of Kilimanjaro as 5893 meters.
New Height For Mount Kilimanjaro?
Obviously, technology has improved a lot since 1952. Therefore a team of specialists re-measured the height of Kilimanjaro in 1999. They used the newly available GPS technology at that time.
Previously when GPS technology was used to measure Mt. Everest. The data revealed the height to have shrunk a few meters. And Mount Kilimanjaro met the same fate...
The recorded data came out 5892.55 meters. Which meant that Kilimanjaro had shrunk by 2.45 meters.
With upgraded technology, the same process was again conducted in 2008. The exercise was repeated. And surprise! According to the GPS and gravimeter, Kilimanjaro is now only 5,891.8 meters high! (19,330 ft).
It is safe to assume that this latest reading is the most accurate.
But it is still unclear whether the height loss is a result of actual shrinking or a result of inaccurate technology of 'the then'. Or maybe a combination of both.
So far everybody remains pertaining to Kilimanjaro being 5895 meters high.
If that Kilimanjaro Height is good enough to appear on the UNESCO World Heritage Listing For Kilimanjaro National Park, then it should be good enough for all of us. So just go with the flow...
Official Mount Kilimanjaro Height: 5895 m - 19340 ft - used by well almost everyone.
More accurate Mt. Kilimanjaro Height: 5892.55 m - 19332 ft - used for example in the UNEP/WCMC fact sheet.
Latest Kilimanjaro height: 5891.8 m - 19330 ft - consistent with Kilimanjaro 2008 Precise Height Measurement Expedition.
The Height Of Kilimanjaro's Two Other Peaks
As you know Mt. Kilimanjaro is actually a volcano, or rather three volcanoes, Shira, Kibo and Mawenzi. While both Mawenzi and Shira are extinct, Kibo is merely dormant. The highest peak of Uhuru Peak is on Kibo. Even though the Mawenzi has been significantly eroded over the years, it still retains a striking volcanic shape and makes for great photographs on your way to Uhuru Peak.
Mawenzi: 5,149 m or 16,890 ft (the third highest peak in Africa after Mount Kenya.)
Shira: 3,962 m or 13,000 ft
Height of Kilimanjaro vs. Other summits
In addition to being the highest mountain in Africa, Mount Kilimanjaro is also one of the Seven Summits (i.e. highest mountains on each of the seven continents). The other mountains on the Seven Summit circuit include:
Mount Everest – Asia – First ascent 1953 – 8,848 meters
Aconcagua – South America – First ascent 1897 – 6,961 meters
Denali – North America – First ascent 1913 – 6,194 meters
Mount Kilimanjaro – Africa – First ascent 1889 – 5,895 meters
Mount Elbrus – Europe – First ascent 1874 – 5,642 meters
Mount Vinson – Antarctica – First ascent 1966 – 4,892 meters
Mount Kosciuszko – Australia – First ascent 1840 – 2,228 meters
Here is a chart that shows the relative heights of the Seven Summits with regard to the 14 highest peaks of the Himalayas.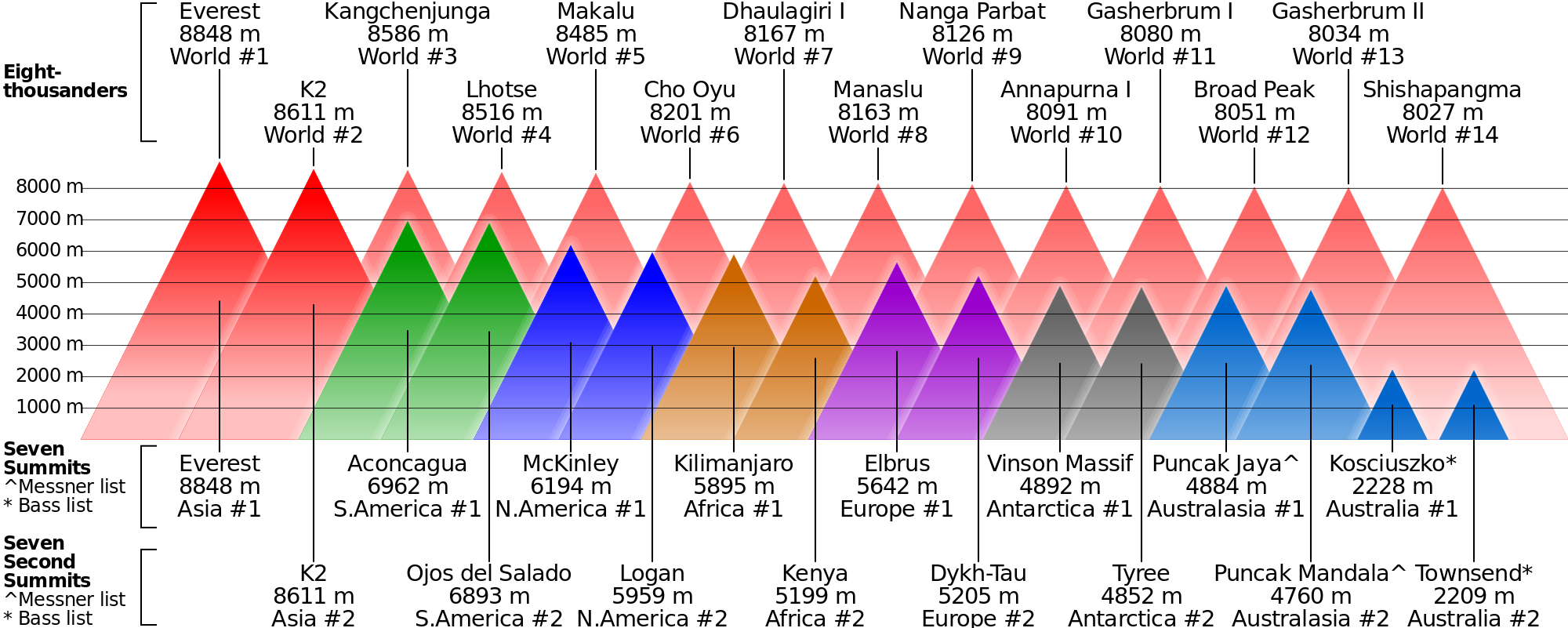 How High Is Mount Kilimanjaro?
Mount Kilimanjaro is the highest mountain of Africa and the highest free-standing mountain in the world. Free-standing means it is not part of a mountain range.
The height of Mount Kilimanjaro is 5,895m or 19,341 feet above sea level. Uhuru Peak is its main summit. To give an idea about Mt Kilimanjaro's height, Mount Everest, stands at 8,848 meters (29,029 feet) – just over 2,950 meters higher than Mt. Kilimanjaro.
But interestingly, both Everest Base Camp's (EBC) – South and North – are below the summit of Kilimanjaro. Having said that, most climbers take upwards of 8-10 days to reach EBC.
Even though it is possible to start Kilimanjaro Climb within 4-5 days it is highly risky. Because the rapid ascent of Mount Kilimanjaro poses a risk of Kilimanjaro Altitude Sickness.
Where Does Mount Kilimanjaro Rank In The Seven Summits?
As you know the Seven Summits are the highest mountains of each continent.
Climbing all the Seven Summits, the highest peaks of each continent is one of the most respected accomplishments of any sport.
The peaks that comprise the seven summits depend on the different ways of considering territorial divisions. As the two most popular lists differ concerning the highest peak of Oceania. One has Mount Kosciuszko is the tallest summit in Australia, while the other has Carstensz Pyramid.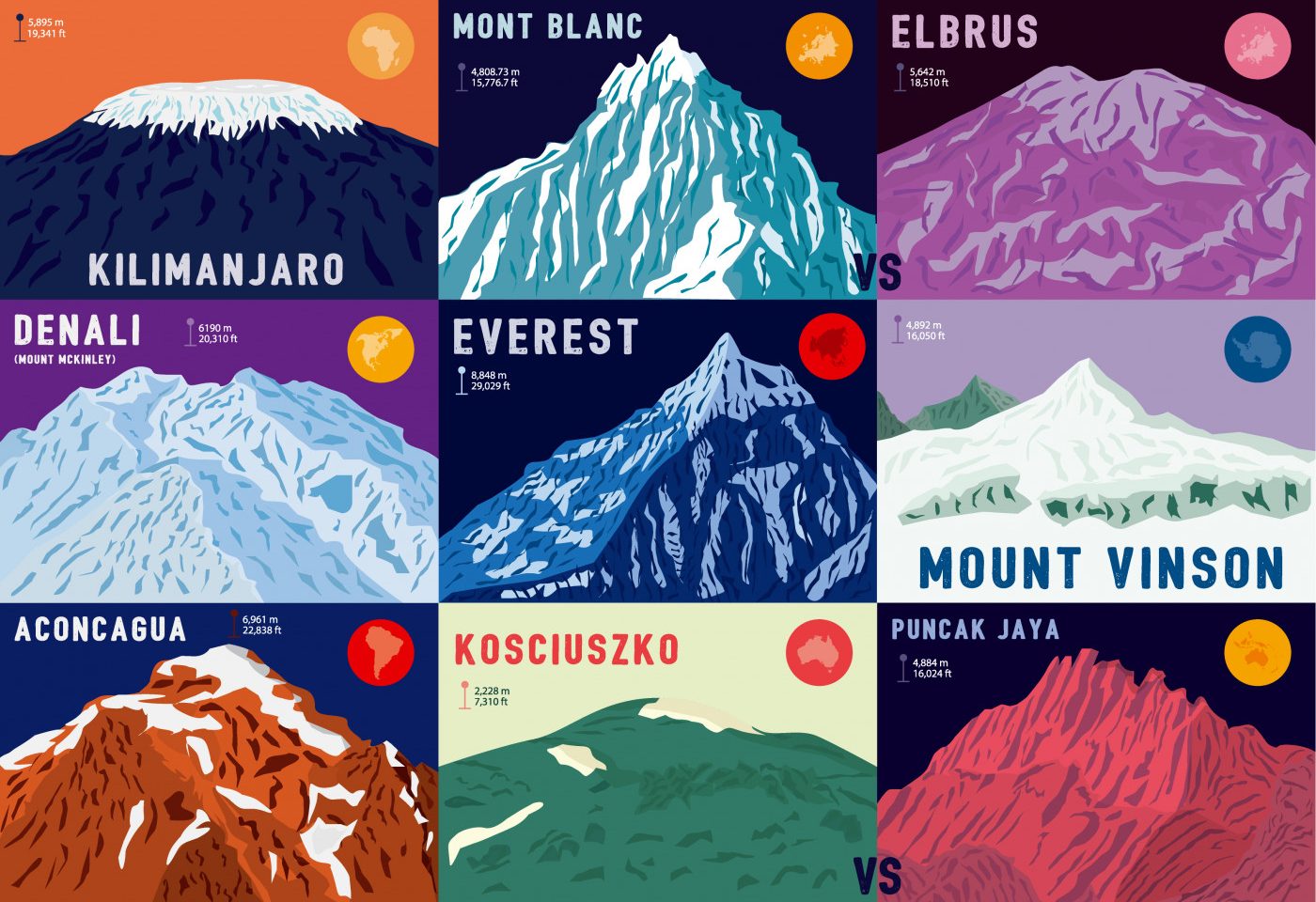 The Seven Summits:
Asia: Everest (29,035 feet / 8,850 m) in Asia.
South America: Aconcagua (22,829 feet / 6,962 m) in South America.
North America: Denali (20,320 feet / 6,190 m) in North America.
Africa: Kilimanjaro (19,340 feet / 5,895 m) in Africa.
Europe: Elbrus (18,510 feet / 5,642 m) in Europe.
Australia: Carstensz (16,023 feet / 4,884 m) or Mount Kosciuszko (7,310 feet / 2,228 m) in Oceania.
Antarctica: Vinson (16,067 feet / 4,892 m) in Antarctica.
Kilimanjaro Height vs. Elevation vs. Climbing Height vs. Prominence
You shouldn't stress about terminology, yet sometimes it can make a big difference.
On this page, we have discussed the "height" (in meters and feet) of Mt. Kilimanjaro because that's the world people generally use to search. But in reality, what we really mean by "height," is actually "elevation." And what you really want to know is "climbing height", or "prominence" instead.
Elevation usually refers to the height with regard to sea level. So elevation is a more specific concept that compares height with the widely accepted concept of sea level. But we all know that sea levels fluctuate with tides. Most people get that we consider an average sea level globally, but it's actually difficult to understand this, or at least so, sometimes it gets difficult to measure it, especially when the sea is thousands of kilometers away and well over the horizon. And of course, we're living in an era where sea levels are rising, and mountains shrinking?

By definition, altitude seeks to explain the height of something relative to sea level. But where elevation describes the vertical dimension of any standing structure, altitude is usually used to describe the vertical dimension of the lowest point of a structure suspended in the air.
Altitude is measured differently. For example, an altimeter estimates altitude based on its air pressure. This is not a bad idea because air pressure correlates with elevation. Provided you're considering the effect of air pressure, such as the weather. Otherwise, they might cause a less accurate measure.
Climbing height refers to the point from which you begin to climb. If you're going from sea level to the summit, then the climbing height and mountain's elevation would be equal.
What we can give is an estimate of the climbing height, by subtracting the elevation of the starting point/trailhead from the elevation of the summit. But this doesn't actually represent the amount that one will need to physically climb to reach the summit. Since almost all mountains on earth require some extra up and down before reaching the summit.
Sometimes, when a mountain has multiple trails and starting points, or if the up-and-down nature of the trail is so great that climbing height becomes irrelevant, we might instead look for the mountain's prominence.
The word "prominence" in topographic geography refers to the extent to which a mountain sticks out vertically above those around it. Having said that, the exact definition of prominence is a bit more complicated: The prominence of a peak is the minimum amount one would need to descend from the summit before climbing the higher peak.
While Everest, the highest peak in the Himalayas, has a prominence almost equal to its total height: 8,848 meters (29,029 feet), Mt. Lhotse, whose total height is a staggering 8,516 meters (27,940 feet), barely ranks on lists of mountain prominence. That's because the bulk of Lhotse's height is also Everest's height.
With a prominence level of 5,885m, Mt. Kilimanjaro is the fourth "highest" in the world! Only Everest, Aconcagua (South America), and Mount McKinley (North America) rank higher.
Can you reach the top of Kilimanjaro without any other's help? Yes you can, Kilimanjaro Height cannot bother you that much but tour operator for Kilimanjaro is an added option as well as a safe option, as they have the option for Rescue during their Services for Climbing Mount Kilimanjaro. Contact Jerry Tanzania Tours today and make your climbing via Kilimanjaro Height really easy!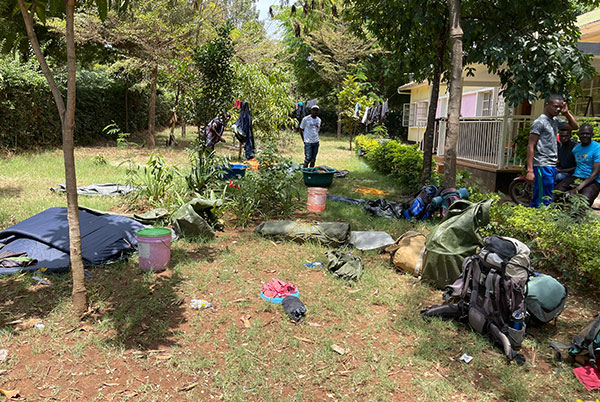 Kilimanjaro Travellers Experience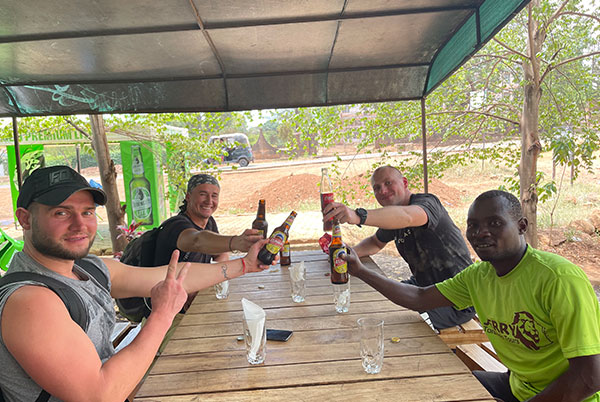 Kilimanjaro Travellers Experience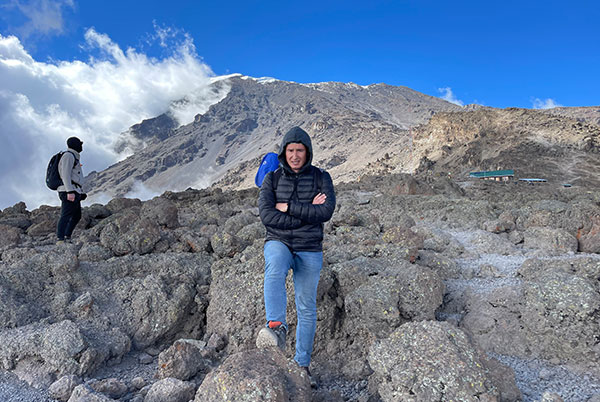 Kilimanjaro Travellers Experience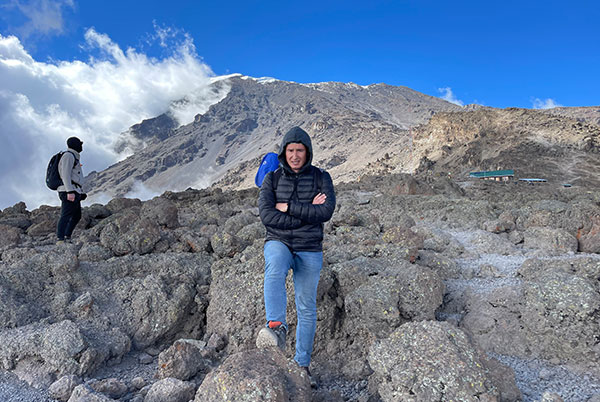 Kilimanjaro Travellers Experience
Related Kilimanjaro Searches
Get your FREE eBook
Enter your name and emailto get your FREE eBook
You can unsubscribe anytime For more details. review our Privacy Policy