There are many people with different kinds of desires while Climbing Mount Kilimanjaro. One of the common is a Solo climber or we can call them backpackers. They just pack their essentials and start climbing to the roof of Africa. Climbing Kilimanjaro Solo has its own fantasies.
For Climbing Mount Kilimanjaro as a solo climbers;you will just need a guide and two porters as it is not allowed to climb Kilimanjaro without guides and porters.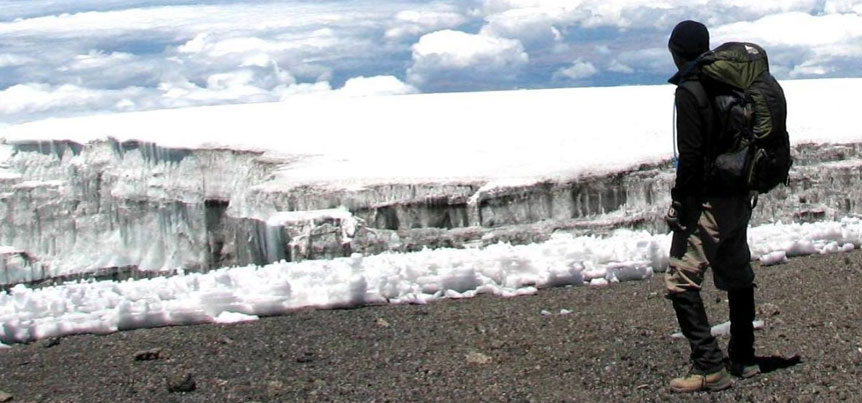 This will be private tour as you are going for Climbing Kilimanjaro Solo. If you are climbing solo because you do not have anyone to climb with you, we would really recommend you to join a group which could be choose while in Kilimanjaro.
Can You Climb Kilimanjaro Solo is a doubtful question that is often asked by hikers among themselves. As there are guides, porters, cooks with you, you are not alone. For the beginners and hikers who want to climb Kilimanjaro solo, then Solo Traveller's Guide to Kilimanjaro by us can give you success.
Fulfil your desire of Climbing Kilimanjaro Solo with our detailed private tour plans that make your trip affordable and unique.
Should I Join A Group?
Group climbing has its own advantages and disadvantages. If you are able to find any Kilimanjaro group that runs of a particular date which would be convenient for you. We would recommend you to join the group if you do not have anyone to join with. Climbing Kilimanjaro Solo Female or maleis the same thing whereas; in group it's different.
The group cost will definitely reduce the Kilimanjaro Climb Cost as the cost of divided to each climber by the tour operator. You can meet more people and also make bonds and relations easily as you will the like minded people climbing together. Being in a group you will get much needed support from the fellow climbers and this will be a mutual motivation to the summit rather than Climbing Kilimanjaro Solo.
When you are joining a group trek to climb Kilimanjaro, you will not have an option to customize your trip. You will need to adjust to the trip which is chosen by other fellow climbers.You may have to adjust to the walking pace of others. The pre scheduled group tours run on a fixed scheduled and sometimes it may not be convenient to you.
In case of Climbing Mount Kilimanjaro For Beginners, we will suggest joining in a trekking group after received by your trekking operator.
However, you will be able to customize the private climbs. We can also guide you How to Climb Kilimanjaro without the Crowds for make your summit success.
Advantages of Solo Kilimanjaro Climb:
The main advantage of Climbing Kilimanjaro Solo is; you can set your own schedule and it means that you have the full flexibility to go where you like.
You can customize the itinerary if you have something which you do not like or need to change or schedule for any reason.
All items will be set according to your individual requirement
You can also take the tour at your own pace.
Disadvantages of Solo Kilimanjaro Climb:
It is a bit more expensive compared to group climbs
You will need to pay single person supplement
You will not get any group bonding experience
It can be a rather lonely experience if you go alone.
If you are Preparing To Climb MountKilimanjaro, here are some preparation tips whether you areClimbing Kilimanjaro solo or with a group.
Kilimanjaro Preparation Tips:
The training for Climbing Mount Kilimanjaro would test your determination. To minimize the chances of altitude sickness, you will need to focus of cardiovascular fitness. You can opt for swimming, running, hiking and walking.
You can use Diamox, which is an altitude sickness medicine that causes frequent urination and every over the counter medication.
Your physical fitness is important while climbing Kilimanjaro and makes easy to climb and increase the possibility of Kilimanjaro Success Rate. You will need to start preparation before 2 weeks of climbing Kilimanjaro. You can get into a normal in the park for 5-6 miles or hike a short hill or trek a short mountain.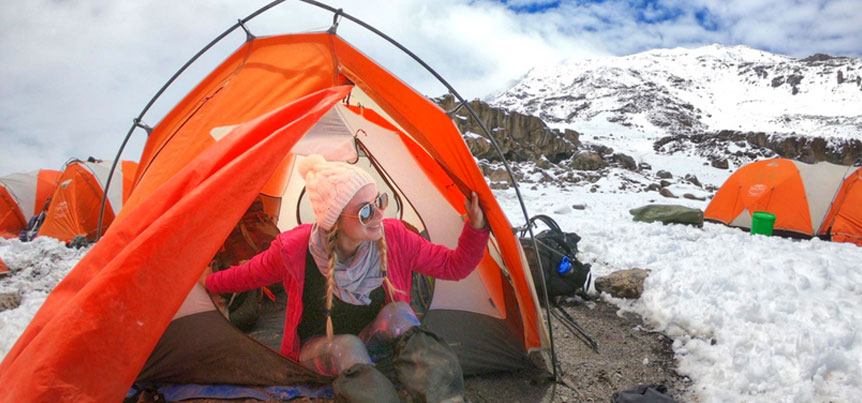 It's not only physical stamina also mental stamina which really matters while Climbing Mount Kilimanjaro. It will be a real help on your summit attempt.
The type of fitness is more important compared to others. Jogging would also be beneficial for fitness level.
It is always recommended that you should warm up before any exercise and do lot of stretching movements to warm up, strengthen the ligaments, joints and muscles.
If you have planned for climbing Mt. Kilimanjaro solo, then we are giving you the best Climb Kilimanjaro Guide to make your summit success. Climbing Kilimanjaro Without A Guide Or Porter is not possible according to the rules, which means you are not going feel lonely.