The Weather On Kilimanjaro can vary from very hot to extremely cold within the span of a single day. Kilimanjaro doesn't experience drastic temperature changes from season to season. Instead, the Mount Kilimanjaro Temperature is determined more by the altitude.
To cut a long story into short, Mount Kilimanjaro's Temperature ranges from hot, very hot to bitter cold.
Climbing Mount Kilimanjaro is unique in so many ways. From your origin to submit, you'll be navigating through several distinct climate zones. It certainly feels as if a Kilimanjaro Trek from the gate to the peak is like traveling from the equator to Antarctica in a matter of days. This is because the routes to the Uhuru Peak cross different ecological zones.
What's Kilimanjaro Weather Like?
"Mountains make their own weather"
Standing at a staggering height of 19,341 ft. above sea level, Kilimanjaro is certainly big enough to create its own weather systems. Besides the altitude, the biggest factor affecting the Weather In Kilimanjaro is the interaction of trade winds.
Due to its close proximity to the equator, the trade winds (monsoons) that move across the ocean, drawing moisture upwards are likely to get interrupted by the mountain. As a result, the wind pushes up towards the summit, cooling down as it goes, bringing rain and snow. Therefore even if the temperature varies very little there are big changes in rainfall.
Trade winds around the equator

Generally, the month of April and May are the wettest period of Kilimanjaro. This is the result of dominant winds coming in from the South-east at this time of year. The winds pick up a great deal of moisture while traveling over the Indian Ocean. Later when it gets forced up the mountain and cools, it condenses and turns into clouds and precipitation.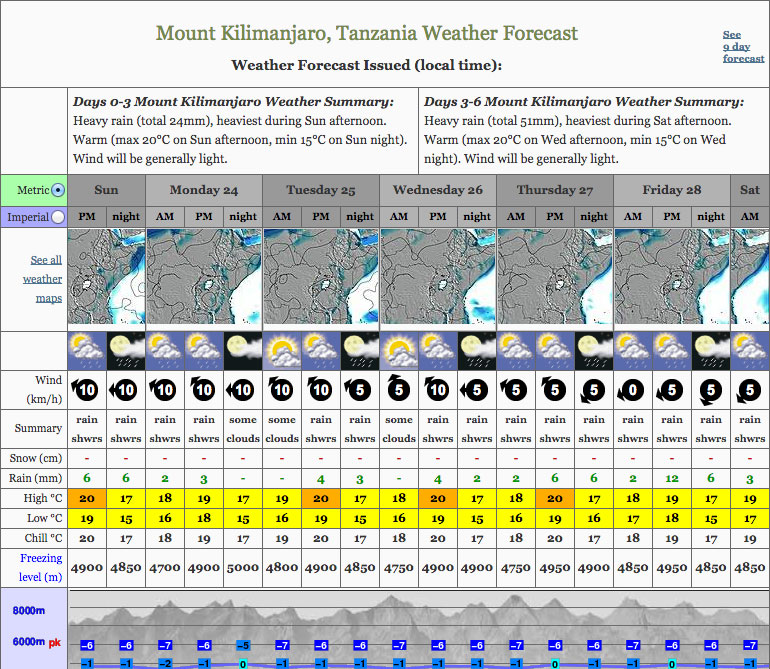 If you're Climbing Mount Kilimanjaro during this period then we advise you to avoid southern slopes. Because this side of the mountain gets the most rain during these months. We'll suggest you to take the Rongai Route because it takes a trail up the northern side of Kilimanjaro and generally gets less rain.
Kilimanjaro experiences its driest months from June through to October. During this time anti-trade winds blow in strongly from the northeast. These winds carry almost no moisture and force the South-east winds downwards. Thus keeping the mountain relatively free of precipitation and clouds, especially higher up. We recommend popular routes like the Machame Route or Lemosho Route for this period.
November marks the beginning of the Northeast monsoon period bringing frequent to light rains on the north side of Kilimanjaro.
Best Time To Climb Kilimanjaro
Taking all the aforementioned Mount Kilimanjaro Climate Factors into account, the Best Time To Climb Kilimanjaro can be separated into two distinct periods: January to March and June to October. As both these Kilimanjaro Trekking Seasons offer different benefits depending on what you're looking for.
Kilimanjaro Trekking; January To March Season
The January to March season is mostly colder. Also, there's a much higher chance of encountering snow on the upper slopes of the mountain. You may grow a little skeptical about the cold. But on the plus side, there are generally fewer people on the mountain which will make your journey more relaxing. If at all you encounter any rain it will usually be restricted to the lower slopes. Apart from that, expect the skies to be crystal clear.
Kilimanjaro Trekking; June to October season
You'll experience the best of Kilimanjaro Weather from June to October. Obviously, everyone wants to Kilimanjaro Climb during this good weather period. Moreover, this period coincides with summer holidays in both Europe and North America. If you want to Kilimanjaro Trek in these peak seasons, we recommend one of the quieter routes like the Northern Circuit.
We advise you to avoid the period of April, May, and November. As these are the wettest months thus not ideal for trekking.
The coldest months fall between December and March. So, snowfall is highly likely. If you're Climbing Kilimanjaro in these months, pack up extra warm layers.
Lastly, while deciding the Best Time To Climb Kilimanjaro you should take into account the cost of airfares. Because the cost varies a lot during the year. Especially during the European holiday months.
Kilimanjaro Summit Weather Conditions
As you already know, the Kilimanjaro Summit Attempt starts at around midnight. You'll be hiking in the bitter cold, often with snow or ice on the trail. We aim to reach Uhuru Peak by sunrise. As at the top, vast panoramic views of Mawenzi and out over the African plains are waiting for you to explore.
At Uhuru Point, the Kilimanjaro Summit Temperatures can range between 20 and -20 degrees Fahrenheit (-7 to -29 degrees Celsius).
Will There Be Snow On The Top Of Mount Kilimanjaro?
Generally, the month of April and May are the wettest period of Kilimanjaro. This is the result of dominant winds coming in from the South-east at this time of year. The winds pick up a great deal of moisture while traveling over the Indian Ocean.
Latter when it gets forced up the mountain and cools, it condenses and turns into clouds and precipitation. Thus, bringing rain to the lower slopes and snow on the top of Mount Kilimanjaro's Summit. The southern slopes get the most rainfall in this season.
The dryer winds coming from the northeast invites 'short rains' in November. As it is, you can expect these rains to be shorter and less intense than the long rains. This is because the wind hasn't traveled across an ocean. That too, mostly the rainfall is restricted to the northerly slope.
Mount Kilimanjaro Climate Zones
Mount Kilimanjaro has five major ecological zones. Each approximately 3,280 feet (1,000 m) in altitude. Each zone is subject to a corresponding decrease in rainfall, temperature, and flora/fauna as the altitude increases.
Cultivation Zone:
Altitude: 2,600 to 6,000 ft. (800 to 1,800 m)
Precipitation: 20 to 70 in (500 to 1,800 mm)
The surrounding base area of Kilimanjaro comes under the cultivation zone. As the name already suggests, it mainly comprises farmland. This area gets plenty of annual rainfall thanks to the fertile volcanic soil. Mostly, you'll be passing through this region on your way to the trailhead.
Forest Zone:
Altitude: 6,000 to 9,200 ft (1,800 to 2,800 m)
Precipitation: 79 to 40 in (2,000 to 1,000 mm)
You'll start your Kilimanjaro Climb in the montane forest. It's a tropical rainforest that absorbs most of the moisture coming off the mountain, forming underground streams and springs. Conditions are usually warm and humid, with mists forming under the dense shelter. However, expect to have a thick cloud, also it can be muddy underfoot.
Heath/Moorland Zone
Altitude: 9,200 to 13,200 ft (2,800 to 4,000 m)
Precipitation: 51 to 21 in (1,300 to 530 mm)
After long hiking through the forest, you'll emerge from the trees into the Heath and Moorland Zone. The dense tropical forest is known to yield tall grasses and giant heathers. So, you'll be more exposed to the wind and rain.
Here, the Kilimanjaro Temperatures can remain warm throughout the day but at night, expect it to drop significantly. Generally, it's a more comfortable hiking experience owing to the lesser humidity and drier trails.
This Kilimanjaro Climate Zone experiences minimal rain. The sun's rays can be quite harsh, so don't forget your sunscreen, and temperatures at night will be bitter cold.
Arctic Zone:
Altitude: 16,500+ ft (5,000+ m)
Precipitation: 4 in (100 mm)
The Arctic Zone is the final region of Climbing Kilimanjaro. Hence it is also called as Summit Zone. Situated above 16,000 ft., it foresees very little rainfall (most precipitation falls as snow)
It's very cold and windy here. Expect the night-time temperatures to be well below freezing. You'll be attempting your final summit attempt on ice and snow underfoot.
Even at midday, it's bitterly cold, and the sun's radiation is harsh. So sunscreen is a must. The dry air will dehydrate you quickly. Also, you'll need warm layers to keep your core temperature up. There is virtually no plant or animal life at this altitude, all you'll find is ice and rock.
This zone is classified as "extreme altitude" by Mountain Medicine. Oxygen levels are roughly half in comparison to sea level. Thus your breathing will be slow and labored. Generally, most climbers experience varying degrees of altitude-related symptoms at these high elevations. That's the reason we try to avoid spending too much time here.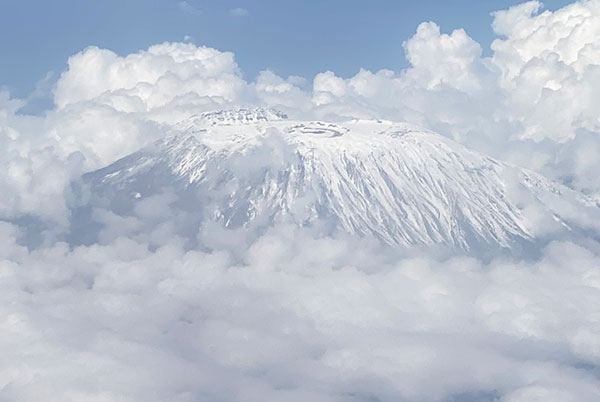 Kilimanjaro Travellers Experience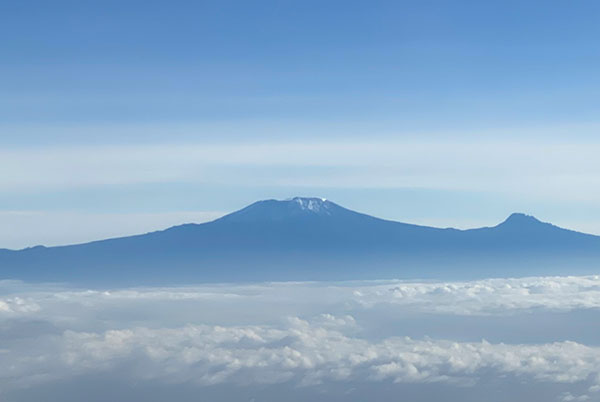 Kilimanjaro Travellers Experience
Kilimanjaro Weather Variations
The weather varies depending upon the time of year you visit Kilimanjaro. During the months of April and May, it's much rainier on the mountain in comparison to the dryer season of June to October. However, January through March tends to be a bit colder.
Always remember that cold weather affects your body more at higher altitudes. Because your body is trying to counter the effects of altitude with regards to oxygen levels. Your body extremities (feet, hands, nose, etc.) will get affected most. For example, -6 degrees could feel like -20 degrees to you! And don't forget, if it is raining at the bottom of Mount Kilimanjaro, then almost certainly it's snowing at the summit.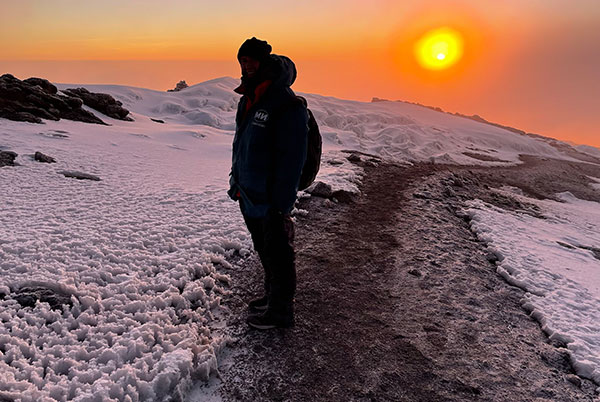 Kilimanjaro Travellers Experience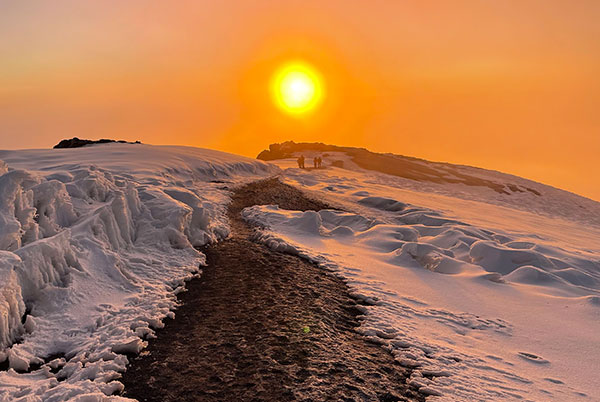 Kilimanjaro Travellers Experience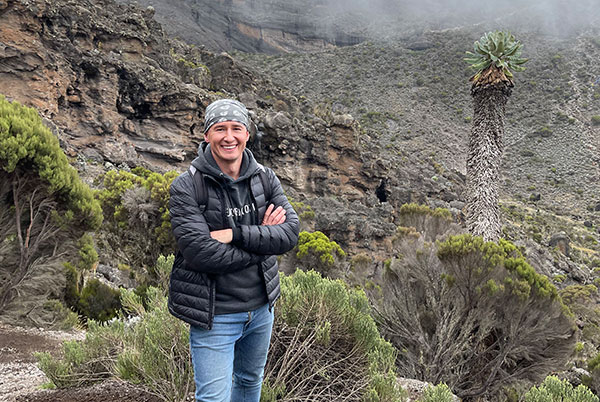 Kilimanjaro Travellers Experience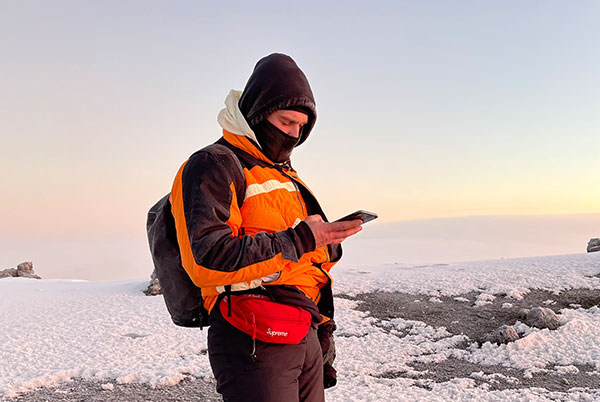 Kilimanjaro Travellers Experience
Related Kilimanjaro Searches
Get your FREE eBook
Enter your name and emailto get your FREE eBook
You can unsubscribe anytime For more details. review our Privacy Policy