The majestic Mount Kilimanjaro rises up from the rainforest of north-eastern Tanzania to its pristine, snow-topped summit at 5,895 meters. Embark a truly unforgettable experience with the Kilimanjaro Expedition.
Jerry Tanzania Tours undertakes four famous routes for Climbing Mount Kilimanjaro - Rongai route, Lemosho route, Northern Circuit route, Machame route. But we propose the Rongai route because this is the only route approaching Kilimanjaro from the north and is also close to the border of Kenyan.
The Rongai route presents the most unique way of Kilimanjaro Climb. You'll trek in the pine forest with the most fantastic views. Moreover, the Rongai route holds a moderate acclimatization profile and is fairly challenging, yet friendly for beginners.
Mt. Kilimanjaro Expedition Overview
Climb Kilimanjaro, the tallest free-standing mountain in the world, taking the Rongai route.
Gaze at the stars from what would feel like an almost touching distance during a night camping below the summit.
Experience five distinct Kilimanjaro Climate zones as you trek through rainforests, heather moors, lava formations, and glaciers.
Savoir the unique flora and fauna of the mountain with our Kilimanjaro Guides.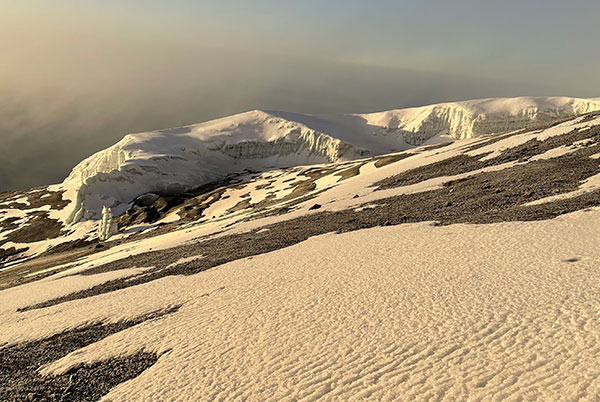 Kilimanjaro Travellers Experience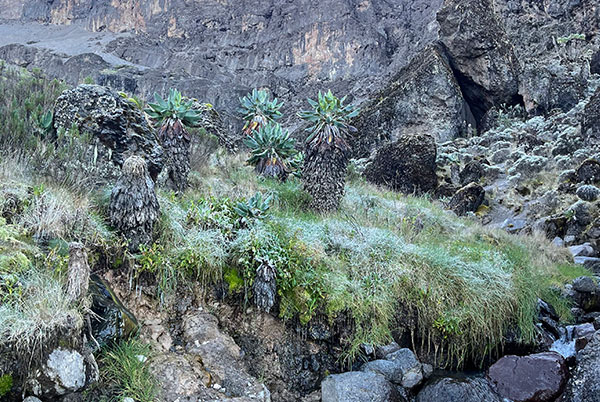 Kilimanjaro Travellers Experience
Mount Kilimanjaro Expedition Itinerary
Day 01: Kilimanjaro Airport To Moshi (900m)
Arrive at Kilimanjaro International Airport (JRO), where our Jerry Tanzania Tours staff will pick you and take you to the hotel. By car, the distance from the airport to your hotel is approximately 40KM. You will meet with our Kilimanjaro Guides and the trek team in the evening. They'll brief you about the trek and inspect your trekking gears.
Overnight: In the hotel
Meal: Dinner only.
Day 02: From Moshi To Rongai Gate To Simba Camp (2600m)
DISTANCE: 8km/5miles
HIKING TIME: 3-4 hrs
The next morning after breakfast we'll complete all the registration formalities at Marangu National Park after that you'll move to Rongai. Your Kilimanjaro Climb begins from Nale Moru (1,950 m) on a small path that winds through fields of maize and potatoes before entering the picturesque pine forest. On your hike, you'll get to see the beautiful Kilimanjaro Colobus monkey. These unique monkeys are black with a long 'cape' of white hair and whitetail. Gradually, the forest will begin to thin out. Soon after you'll reach the first camp, Rongai One,, just near the edge of the moorland zone (2,600 m) offering extensive views over the Kenyan plains.
Overnight: in the Jerry Tanzania trekking tents.
Meal: Breakfast + Lunch + Dinner
Day 03:Simba Camp To The Second Camp (3450m)
DISTANCE: 6km/4miles
HIKING TIME: 3-4 hrs
You'll begin your hike in the morning after breakfast. With a steady ascent, you'll hike up to the 'Second Cave' (3,450 m) while enjoying superb views of Kibo and the Eastern ice fields of the crater rim. After a hot lunch followed by a brief rest at the second cave, we leave the main trail through moorland towards the jagged peaks of Mawenzi.
Overnight: in the Jerry Tanzania trekking tents.
Meal: Breakfast + Lunch + Dinner
Day 04: From Kikuletwa Camp To Mawenzi Tarn Hut Camp (4300m)
DISTANCE: 5km/3miles
HIKING TIME: 3-4 hrs
After breakfast, our Kilimanjaro Guide will conduct a regular health check-up to monitor your vitals and the effects of AMS. After that, you'll begin your hike through a steep but short trail. And very soon you'll be rewarded by superb all-round views and a tangible sense of wilderness. You'll leave vegetation behind a little before your next camp at Mawenzi Tarn (4,330 m) The Mawenzi Tarn is in a cirque directly beneath the towering spires of Mawenzi. You're expected to reach the camp by afternoon. Where you'll be free to either rest or explore the surrounding area.
Overnight: in the Jerry Tanzania trekking tents.
Meal: Breakfast + Lunch + Dinner
Day 05: Mawenzi Tarn To Mawenzi Ridge
DISTANCE: 2km/1miles
HIKING TIME: 1-2 hrs
HABITAT: Alpine Desert
We have planned this day light to give you the best chance for acclimatization. You'll be spending the day hiking on Mawenzi Ridge. Explore its unique landscape and spectacular views of Kibo and Mawenzi. Later we head back to Mawenzi Tarn For camp.
Overnight: in the Jerry Tanzania trekking tents.
Meal: Breakfast + Lunch + Dinner
Day 06: From Mawenzi Tarn (4,300 Meters) To Kibo Hut (4,700 Meters)
DISTANCE: 8km/5miles
HIKING TIME: 5-6 hrs
HABITAT: Alpine Desert
The following morning after breakfast and daily health check-up you'll begin your Kilimanjaro climb taking slow and steady steps. Eventually, you'll hike across the lunar desert of the 'Saddle' between Mawenzi and Kibo to reach the Kibo campsite (4,700 m) at the bottom of the Kibo crater wall. After reaching the camp you'll take some snacks and beverages following which our guide will brief you about the summit night. The remainder of the day is spent resting and in preparation for the final ascent That night you'll take an early dinner and head to bed early. You'll have a very early night ahead of you!
Meal: Breakfast + Lunch + Dinner
Day 07: From Kibo Camp To Uhuru Peak (5895m)
DISTANCE: 6km/4miles
HIKING TIME: 6-8 hrs
UHURU PEAK TO HOROMBO CAMPSITE ( 3720M)
DISTANCE: 16km/10miles
HIKING TIME: 4-5 hrs
The Kilimanjaro Summit Night will be the most challenging and by far most demanding part of your Kilimanjaro Trekking Expedition. You'll begin your final ascent around midnight with your trusted head torch under the moonlight and gleaming stars.
We'll be climbing slowly in the darkness on a switchback trail through loose volcanic scree to reach the crater rim then straight to Uhuru Peak (5,896 m). You'll be reaching the summit just in time to enjoy the spectacular sunrise. Enjoy the spectacular glaciers and ice cliffs that still occupy most of the summit area.
The descent to Kibo (4,700 m) would be fast. After some much-needed refreshment, we continue the descent until Horombo Camp (3,720 m).
Meal: Breakfast + Lunch + Dinner
Day 08: Horombo Camp To Marangu Gate (1850m) To Moshi
DISTANCE: 20km/12miles
HIKING TIME: 5-7 hrs
After a quick breakfast, you'll continue to descend till Marangu Gate. On your last hike on Kilimanjaro, you'll be passing through Kilimanjaro's cloud forest. Be careful during the descent, as the trail can be slippery. At the lower station of Marangu Gate, our vehicles will be waiting for you to take you back to Moshi. At the gate, you'll sign out and fill in the necessary details in a register book. Also, you'll be receiving your summit certificates here. Those climbers who reached Gillman's Point are issued with green certificates and those who reached Uhuru Peak (5895m) are rewarded with the Golden certificates.
Meal: Breakfast + Lunch + Dinner
Day 09: Depart Tanzania
You have a free day to wind down after the tedious Kilimanjaro Hike before your flight home. You can even go and explore Moshi town and grab some souvenirs before heading to the airport.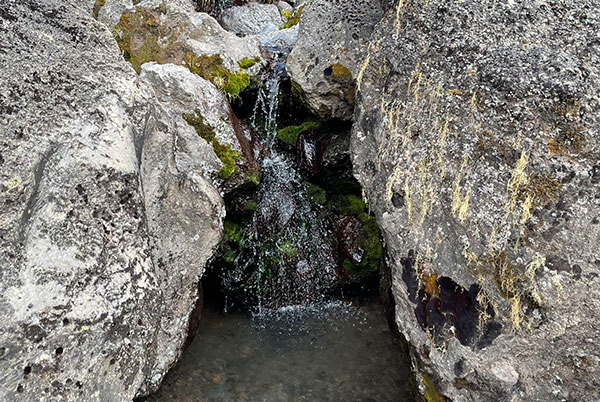 Kilimanjaro Travellers Experience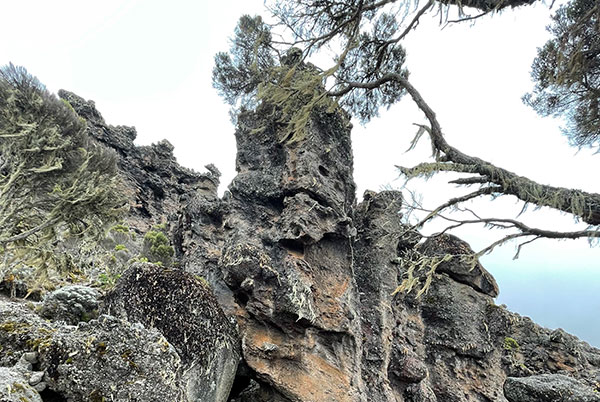 Kilimanjaro Travellers Experience
Things To Carry during Kilimanjaro Expedition
Head torch
Warm hut
Sunglasses
Scarf or balaclava
sun hat
Thermals top and bottom 3 pairs
Fleece
Down jacket
water/windproof jacket
poncho
Waterproof gloves
Gloves liner
Hiking trousers
Waterproof trouser
Hiking socks 4 pairs
Hiking boots
Water bottle 2ltr
Camelback water bag
Rack sack
Rack sack cover
Sleeping bag
Sleeping bag liner
Hiking poles/walking stick
Gaiters
Spare batteries
Sun cream lotion.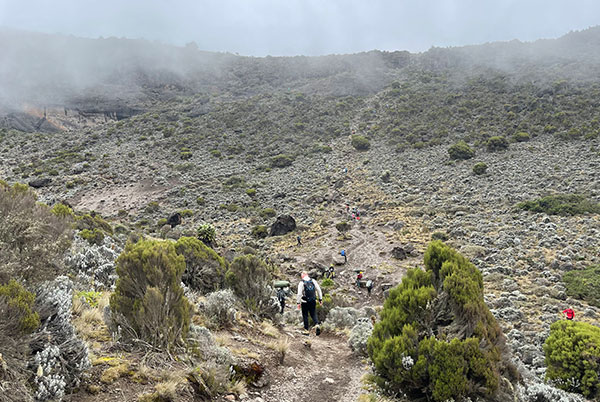 Kilimanjaro Travellers Experience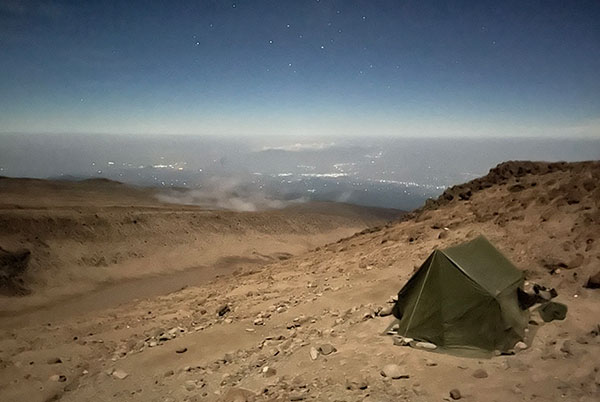 Kilimanjaro Travellers Experience
Included in the packages.
Private transport throughout. From airport to the hotel, hotel to park gate both to and fro.
2 Nights Hotel stay; the night before and the night after the climb, with complimentary breakfast.
Qualified medical guides
Pick up and drop off at Airport
Salaries for Guides, cooks, and porters.
All National Park entry fees
Forest fees
All camping fees
Kilimanjaro National Park certificate on your successful summit attempt
Rescue fees (Kilimanjaro Park rescue team fees)
Government taxes
Breakfast, lunch, and dinner and drinks
Evacuation services
Friendly and competent Trained Mountain Guides, assistant guides, porters, and professional cook.
3 full fresh meals daily. We provide fresh food on the mountain in plentiful and well prepared by the skilled professional cook (we also consider your choice of food that you would prefer -Vegetarian and Non-Vegetarian). Menu especially designed for climbers.
Every day our staff will provide you hot water for washing.
Quality specious tents with sleeping mats, camping tables, camping chairs, and Mess/Dining utensils.
Supplementary Portable Oxygen and Complete First Aid Kit (used in case of emergency only)
Pulse oxy-meter carried by all chief guides
Every day, 3-4 liters of mineral water during the climb
Private mobile toilet
One bottle of Kilimanjaro beer or soda with one dinner after the climb at hotel/Gate
Not Included In Our Packages Price
Items of a personal nature
Personal expenses such as table drinks, room services items, laundry, telephone calls at hotels or tips, etc.
Any additional expenses or liability or disturbance due to circumstances, weather conditions, sickness, natural disasters, riots, etc.
Liability for or insurance against injury, loss of life, accidents, or loss of goods.
Cargo and Shipment Charges
Personal Belongings such as Sleeping Bags, walking sticks, etc.
Tips for guides, porters and cook
Personal Trekking gears (you can rent them)
Snacks & personal medicine
Drinks.
Optional tours (Short safari after climb can be arranged with extra cost.
Join Jerry Tanzania Tours to fulfill your dreams to conquer the highest Mountain of Africa (Uhuru Peak).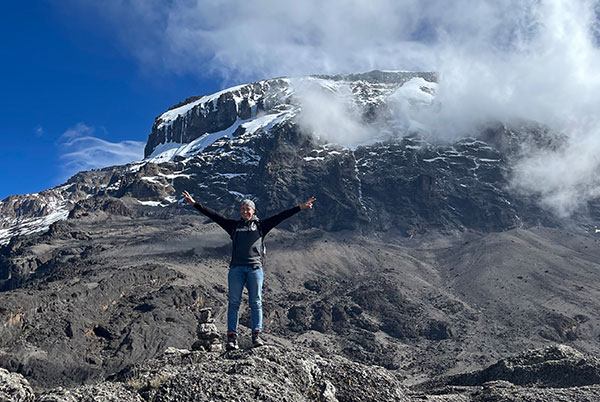 Kilimanjaro Travellers Experience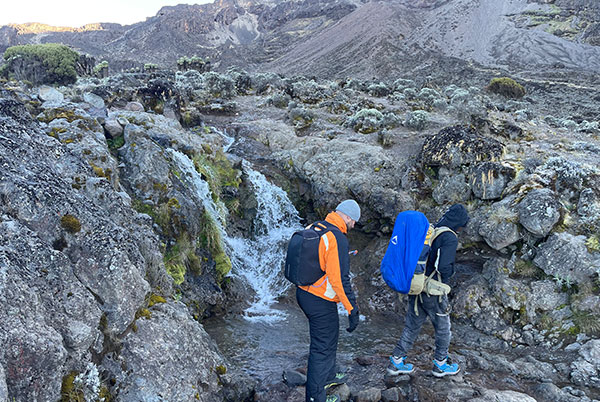 Kilimanjaro Travellers Experience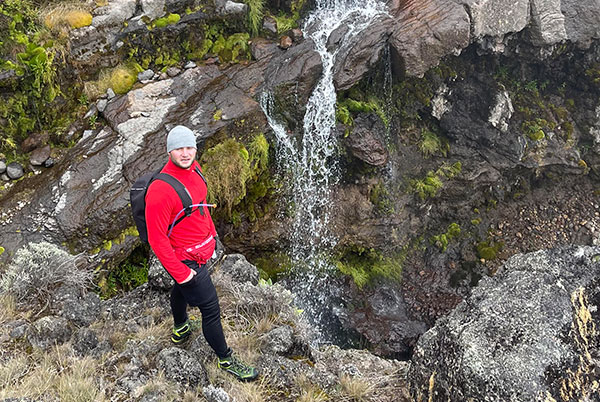 Kilimanjaro Travellers Experience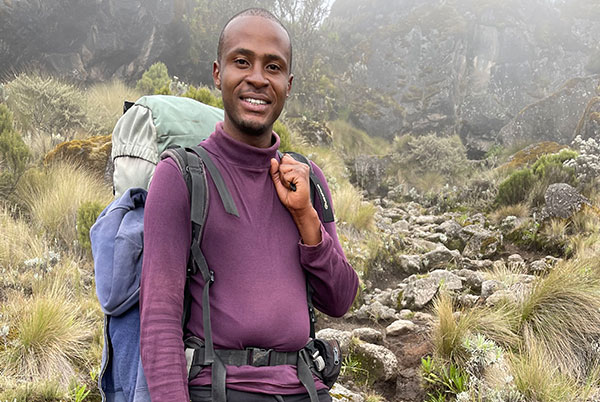 Kilimanjaro Travellers Experience
Related Kilimanjaro Searches
Get your FREE eBook
Enter your name and emailto get your FREE eBook
You can unsubscribe anytime For more details. review our Privacy Policy