Those who are trying to estimate the level of difficulty of Mount Kilimanjaro or How Hard Is Climbing Kilimanjaro, it is going to be a little bit tough task. If you are physically strong and you have any multiday trekking experience before, then you may find Climbing Mount Kilimanjaro an easier challenge. But if you are completely new in trekking and you find it very difficult to walk on ups & downs, then it is going to be tough for you.
We, at Jerry Tanzania Tours are going to give a brief information regarding the successful Kilimanjaro Trek to the summit with all the Kilimanjaro Safety.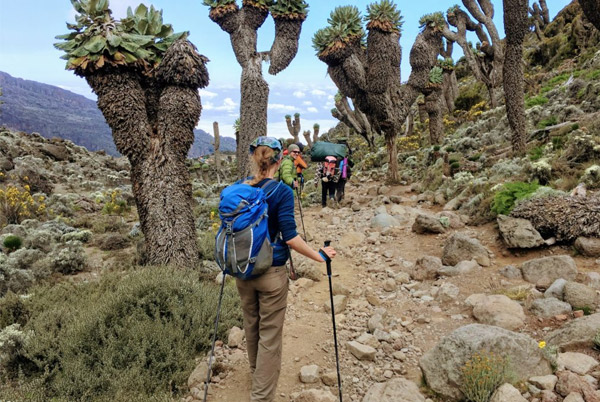 How Hard Is It To Climb Kilimanjaro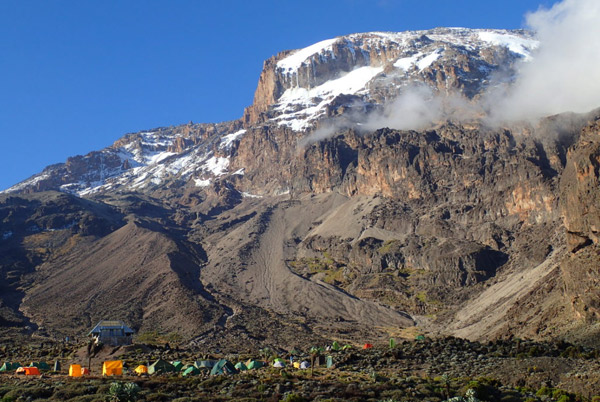 How Hard Is It To Climb Kilimanjaro
How Can I Reach Kilimanjaro Summit Successfully?
If you have made you mind up for Kilimanjaro Hike, then you have to be careful about certain things like choosing the Best time To Hike Kilimanjaro, the best route for Kilimanjaro summit, Kilimanjaro Safety, etc. For a successful Kilimanjaro Summit, there are certain factors you must keep in your mind.
What Is The Best Time To Hike Kilimanjaro?
Choosing the Best Time To Hike Kilimanjaro plays a vital role in the Kilimanjaro Success Rate. Because if you are choosing the rainy season for climbing mount Kilimanjaro, then it will be a little risky. The wet steeps of Mount Kilimanjaro can cause obstacles on your path to the Kilimanjaro summit. So the best time to hike Mount Kilimanjaro is during the dry seasons.
On Mount Kilimanjaro March, April, May experiences heavy rain. So during these days, you will find a low Kilimanjaro Success Rate.
We recommend hiking Mount Kilimanjaro during the dry seasons. Because during high seasons, you will find the climatic comfort which will lead to a successful Kilimanjaro Trek.
What Is the Best Route for Kilimanjaro Summit?
There are several routes to head towards Kilimanjaro Summit. Among them, you should choose your route very carefully.
Machame Route: This route delivers a success rate of 85% when traveling for 7 days. A 6 days trekking projects 73% success rate.
Rongai Route: A 7 days long trekking gives an 80% success rate where the Kilimanjaro Success rate reduces to 65% when you trek for 6 days.
Lemosho Route: This is the most attractive route of Kilimanjaro. It gives a success rate of 90% for an 8 days trek and a 7 days trekking delivers an 85% success rate.
Northern Circuit Route: This route has an average success rate of 95%.
Marangu Route: this route gives the lowest Kilimanjaro Success rate among all. The average success rate is almost 50%.
We recommend the Lemosho Route for a successful Kilimanjaro Summit.
Go Slow:
Climbing Kilimanjaro can be an easier task if you do not hurry for the summit. Take a good rest after climbing every 2000 feet. Because lack of sleep can cause Kilimanjaro Altitude Sickness. If you are finding it difficult within your decided time then, simply increase the summit day.
Treat Yourself:
During Mountain trekking, positivity is the greatest asset you carry within yourself. Stay positive inside and take care of your health and medication during the Kilimanjaro Hike. Keep yourself hydrated and stay away from Kilimanjaro Altitude Sickness.
Why Jerry Tanzania Tours Is the Best For Climbing Mount Kilimanjaro?
Mount Kilimanjaro Hike is going to be the most wonderful journey of your life and we, at Jerry Tanzania Tours, understand your emotion connected with Kilimanjaro. We deliver the best hospitality to our clients abiding by all the Kilimanjaro Safety protocols. We will do all the possible ways to make your Kilimanjaro Climb the most beautiful one.
Contact us and grab the best Kilimanjaro Package.