Is Climbing Kilimanjaro Safe, this question was asked by several times by new hikers as well as experienced climber. Safety on Kilimanjaro is so important because of its changing weather and altitude sickness. So keeping your safety in mind, what can you expect and what should you focus on while preparing for your Climbing Mount Kilimanjaro? Here are a few key factors to consider: Altitude sickness, Experienced Kilimanjaro guides, Right equipment for Kilimanjaro safety & choosing a qualified tour operator etc.
Wondering Is Climbing Kilimanjaro Safe? Your quest is made easier with the relentless efforts of Kilimanjaro Porters and Guides who take care of your ultimate safety on this risky yet exciting journey to the Uhuru Peak
Safe Kilimanjaro Climb – Whether it's Possible?
Yes, Safe Kilimanjaro Climb is possible. Standing at 5,895 meters, Mount Kilimanjaro is known for its extreme altitude mountain trek. Though there is no need of any technical skill for Climbing Mount Kilimanjaro, the extreme, unpredictable weather and Kilimanjaro Altitude Sickness can never be underestimated.
Despite of being as "Everyone's Everest", the Kilimanjaro Success Rate remains very low.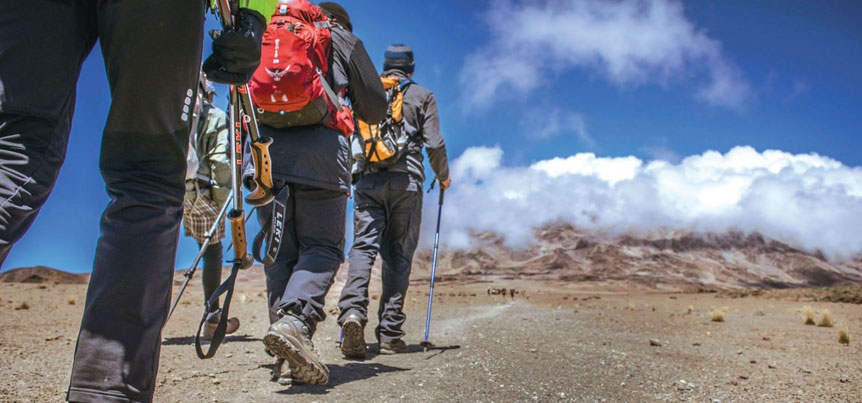 Is Climbing Kilimanjaro Safe or Dangerous?
Most of the trekker ask "Is Climbing Kilimanjaro Safe", the answer would be 'yes', if you have prepared enough to resist against altitude sickness, and its adverse weather conditions.
How Difficult Is It to Climb Mount Kilimanjaro can be answered by checking your fitness level, quality gears, resistance for altitude sickness and adverse climatic condition especially in alpine desert zone.
Do not forget to make Kilimanjaro Travel Insurance before climbing Mt. Kilimanjaro.
Factors to Consider For Kilimanjaro Safety
There are many factors those can decide whether it is safe to you or not. For the details on Kilimanjaro Health & Safety, you can get help from Safety Guide for Kilimanjaro Climbs.
Altitude sickness
Kilimanjaro Safety is of upmost importance, when you are on high altitude. The altitude sickness can be severe which can lead to Acute Mountain Sickness. As Climbing Mount Kilimanjaro is above 6000m over sea level, you should be prepared enough to handle the tough situation.
The preparation can be training to enhance fitness, taking medicines, use Diamox, and keep hydrated, having quality gears, and Kilimanjaro Safety Equipment with you.
In case of Acute Mountain Sickness, inform your guide to call for Kilimanjaro Rescue for immediate evacuation.
Experienced Kilimanjaro guides
While choosing Climb Kilimanjaro Guide, choose the old and experienced one. Choosing the cheap or inexperienced trekking operator may put your health and safety at risk.
Choose The right equipment for Kilimanjaro safety
Instead of questioning Is Climbing Kilimanjaro Safe, you should prepare for the right equipments like vaccinations, medicines, water bottle, etc.
Other equipment's are: Pulse Oximeter, Bottled oxygen, Portable stretcher, First aid medical kit, Clothing and trekking gears.
Choosing A Qualified Tour Operator
To get the perfect Climb Kilimanjaro Guide, you need to choose a qualified tour operator who has practical knowledge and expertise about Kilimanjaro Climate and weather.Choose the well-equipped to deal with altitude sickness.
A qualified tour operator can make you feel safe as you are in right hand. The qualified tour operator is also familiar with Kilimanjaro Tourist Safety and also can contact for Kilimanjaro Rescue & Safety in emergency.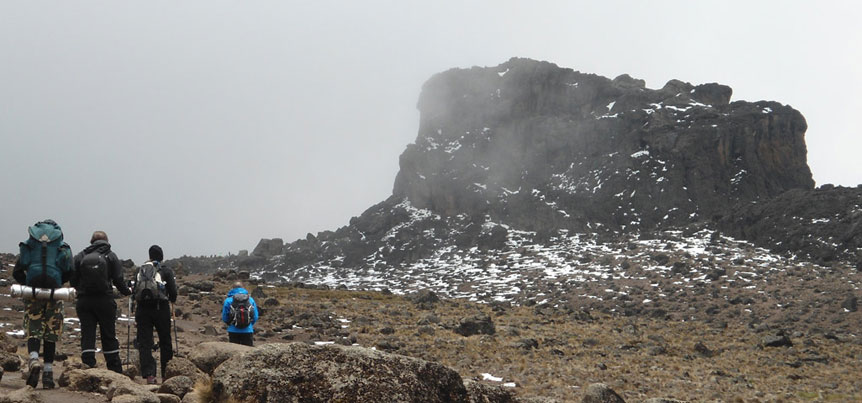 Emergency Procedure To Be Safe During Kilimanjaro Climb
Pace yourself and walk slowly.
Drink enough water to maintain better acclimatization profile.
Climb high and Sleep low
Wear light clothing on lower altitudes and wear technical clothing in higher altitude.
Inform your trekking guide in case of altitude sickness and take Diamox with you.
Use new batteries on the headlamp on the summit day.
We hope this guide will be very helpful for you for safe Climbing Mount Kilimanjaro.