Vaccinations For Kilimanjaro is one of the most effective ways to prevent diseases while Climbing Mount Kilimanjaro. A vaccine helps the body's immune system to recognize and fight pathogens like viruses or bacteria, which then keeps us safe from the diseases they cause. Vaccines protect against more than 25 debilitating or life-threatening diseases, including measles, polio, tetanus, diphtheria, tetanus, typhoid and more.
Are you sure of getting the good Knowledge about Vaccinations For Kilimanjaro, go through the below section or visit through our Kilimanjaro Faq's Page.
Prevent yourself from the unforeseen diseases with the must take vaccinations for Kilimanjaro
What Injections Do You Need For Kilimanjaro
The injections or vaccinations you require are for Yellow Fever, Hepatitis A & B, measles, polio, tetanus, diphtheria, tetanus, typhoid, etc. to avoid the failure.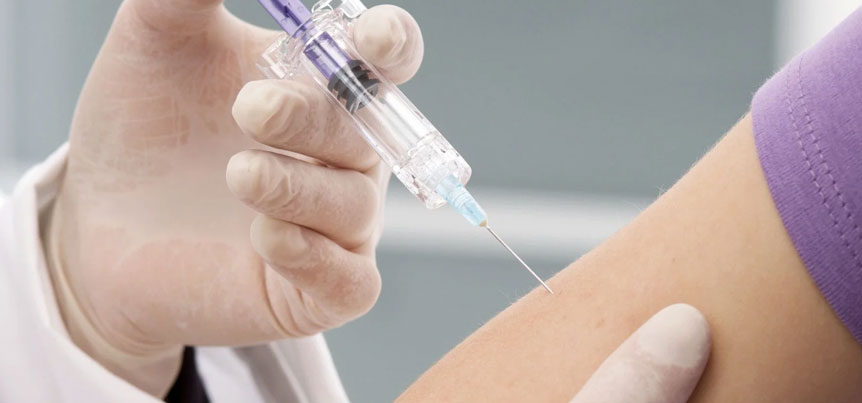 Currently, the majority of children receive their vaccines on time. However, nearly 20 million worldwide still miss out – putting them at risk of serious diseases, death, disability and ill health. So, it is advisable to take Recommended Vaccinations for Kilimanjaro.
The list of recommended vaccinationsfor East African travel is updated regularly by the (WHO). Your local healthcare practice will usually have an up to date list of Health & Vaccinations for Kilimanjaro.You can consult them.
| | | |
| --- | --- | --- |
| Type | Vaccination Duration | Comments |
| Cholera | | No longer recommended. Only necessary if travelling from infected countries. |
| Diptheria & Tetanus | 10 year booster | Recommended. Tetanus vaccinations last for ten years and are absolutely vital for visitors to Tanzania. The vaccination is usually given in combination with one for diphtheria. Once you've had five injections, you're covered for life. |
| Hepatitis A | Up to 10 years | Recommended. This debilitating disease of the liver is spread by contaminated water, or even by using cutlery that has been washed in this water. The latest inoculation involves two injections; the first will protect you for three years, the second, taken six to twelve months later, will cover you for ten years. |
| Hepatitis B | | For extended travel or high risk |
| Polio | 10 year booster | Recommended. The polio vaccine used to be administered by sugar-lump, making it one of the more pleasant inoculations, though these days it's more commonly injected. |
| Typhoid | Up to 10 years | Recommended. This disease is caught from contaminated food and water. |
| Meningitis A & C | 3 years | Long stay visitors, rural. This disease of the brain is often fatal, though the vaccination is safe, effective and lasts for three to five years. |
| Rabies | | Long stay visitors, rural travel. If you're spending some time with animals or in the wilderness, it's also worth considering having a course of rabies injections, though it isn't pleasant. |
| Yellow Fever | Up to 10 years | Recommended. Yellow fever is a viral illness that has caused large epidemics in Africa and the Americas and which is spread by the bite of a mosquito. |
Yellow Fever:
Do I Need Yellow Fever Vaccine for Kilimanjaro? Then, the respond should be 'definitely yes'
Yellow fever is a viral infection spread by a particular species of mosquito common to areas of Africa. Vaccination is recommended before travelling to certain areas.
Mild cases cause fever, headache, nausea and vomiting. Serious cases may cause fatal heart, liver and kidney conditions. No specific treatment for the disease exists. Efforts focus on managing symptoms and limiting complications.
It is recommended to get a yellow fever vaccination certificate while you are traveling to Tanzania from Yellow fever effected country. Here we discussed some compulsory and recommended Vaccination for Kilimanjaro.
Hepatitis A:
Hepatitis A is a highly contagious liver infection caused by the hepatitis A virus. Hepatitis A is preventable by vaccine. It spreads from contaminated food or water or contact with someone who is infected.
Symptoms include fatigue, nausea, abdominal pain, loss of appetite and low-grade fever. The condition clears up on its own in one or two months. Rest and adequate hydration can help.
Hepatitis B:
Hepatitis B is a serious liver infection caused by the hepatitis B virus that's easily preventable by a vaccine. This disease is most commonly spread by exposure to infected bodily fluids.
Symptoms are variable and include yellowing of the eyes, abdominal pain and dark urine. Some people, particularly children, don't experience any symptoms. In chronic cases, liver failure, cancer or scarring can occur. The condition often clears up on its own. Chronic cases require medication and possibly a liver transplant.
Tetanus:
Tetanus is a serious bacterial infection that causes painful muscle spasms and can lead to death. Tetanus is a potentially fatal bacterial infection that affects the nerves. A vaccine can easily prevent the infection, which has no cure.
Tetanus causes painful muscle contractions, particularly in the jaw and neck. It can interfere with the ability to breathe, eventually causing death. Treatment focuses on managing complications. It is not compulsory but recommended Vaccination for Kilimanjaro.
Typhoid:
Typhoid fever is an infection that spreads through contaminated food and water. Vaccines are recommended in areas where typhoid fever is common.
Symptoms include high fever, headache, stomach pain, weakness, vomiting and loose stools. Treatment includes antibiotics and fluids. It is not compulsory but recommended vaccination for Kilimanjaro.
Diphtheria:
Diphtheria is a serious infection of the nose and throat that's easily preventable by a vaccine. A sheet of thick, grey matter covers the back of the throat, making breathing hard.
Symptoms include sore throat, fever, swollen lymph nodes and weakness. Treatments include antibiotics and an antitoxin that neutralizes the diphtheria toxin. A vaccine is available. It is not compulsory but recommended Vaccination for Kilimanjaro.
Rabies:
Rabies is a deadly virus spread to people from the saliva of infected animals. Rabies is usually transmitted through an animal bite, for example, from stray dogs.
Symptoms include fever, headache, excess salivation, muscle spasms, paralysis and mental confusion. Seek immediate medical attention after a bite or suspected bite. There is no specific treatment for rabies. Once symptoms appear, it's nearly always fatal. A vaccine can prevent infection. It is not compulsory but recommended vaccination for Kilimanjaro.
Malaria:
Do you need malaria tablets for Kilimanjaro? Off course, Yes. Before and after trekking, you should take tablets and proper mosquito repellent to be safe from Malaria.
Malaria is a disease caused by a plasmodium parasite, transmitted by the bite of anophelesmosquitoes. The severity of malaria varies based on the species of plasmodium.
Symptoms are chills, fever and sweating, usually occurring a few weeks after being bitten. People travelling to areas where malaria is common typically take protective drugs before, during and after their trip. Treatment includes antimalarial drugs. It is compulsory and recommended Vaccination for Kilimanjaro.
Polio:
The polio is a virus that may cause paralysis and is easily preventable by the polio vaccine. Polio is transmitted through contaminated water or food, or contact with an infected person.
Many people who are infected with the poliovirus don't become sick and have no symptoms. However, those who do become ill develop paralysis, which can sometimes be fatal. Treatment includes bed rest, pain relievers and portable ventilators. It is not compulsory but recommended vaccination for Kilimanjaro.
The Other Health Issues In Kilimanjaro Are:
Acute Mountain Sickness (AMS)
This is the most common health issue that most climbers face while Climbing Mount Kilimanjaro. AMS occurs when you reach very high altitudes, for example, Gilman's Point, Stella Point or near to the Summit of Kilimanjaro. However, it can be treated quickly, by taking the person suffering down to a lower altitude.
To fight the mountain sickness it is highly advisable to hike slowly. Take longer itinerary to acclimatize well. If you acclimatize well you can fight in a better way with the altitude sickness.
Symptoms of AMS are:
Nausea
Headache
Exhaustion
Rapid pulse
Insomnia
Swelling of hands and feet
A decrease in urine output
Hypothermia
Hypothermia is another health threats that you might face while Climbing Mount Kilimanjaro. Hypothermia occurs when the body's temperature drops drastically. There is a lot of chance to happen so as towards the summit the mountain drops its temperature really low. To prevent hypothermia, Kilimanjaro Clothing Gearson your Kilimanjaro Gear List helps a lot.
Symptoms of Hypothermia are
Shivering
Slurring Of speech
Clumsy actions
Confusion
Fatigue
Foot Problems
Fitting boots or new boots that have not been worn in will damage feet, resulting in pain and blistering. So it is very important to wear a suitable pair of footwear. The toenails should be kept short so they don't rub or catch on your socks. If you develop a blister, then quickly remove the boot and treat it with zinc oxide tape or a proper plaster.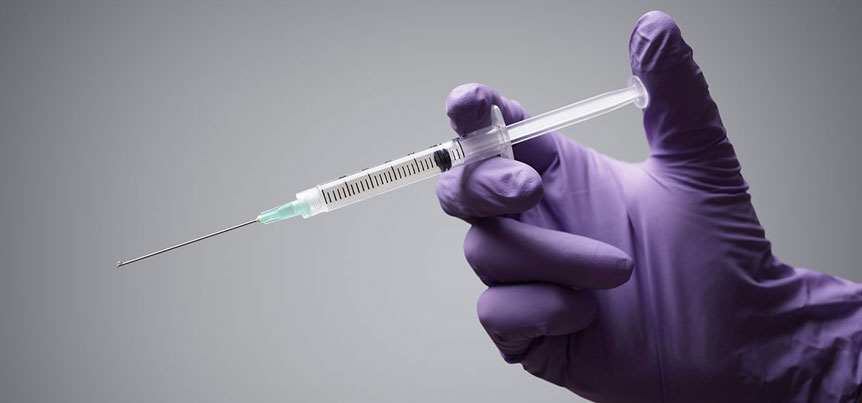 Fitness
Persons suffering from any cardiac or pulmonary problems are advised to consult your doctor before attempting to trek Mount Kilimanjaro.
Sunburn
While you trek Mt. Kilimanjaro you come in direct contact of UV rays of the Sun. It causes severe sunburn if proper care is not taken. So while Climbing Mount Kilimanjaro it is recommended to use +30 SPF sunscreen cream. Wear a wide hat that covers your face too and UV protective sunglasses during the day hiking.
Symptoms of Sunburn
Redness of skin
Blistering
Swelling of skin
Headaches
Shivering
Fever
Nausea
Dizziness
Extreme thirst
"Is Climbing Kilimanjaro Safe or not", is wholly depends upon you in case of Acute Mountain Sickness and Kilimanjaro Altitude Sicknesses. Yes, it is safe to climb Kilimanjaro, if you take proper vaccinations and precautions to avoid all kind of health risks.
For more information about Climbing Mount Kilimanjaro, visit our Climb Kilimanjaro Guide Page.