A Kilimanjaro Hike is like trekking from the Equator to the North Pole in a matter of days. As you start the trek from a hot and humid rainforest to a world of ice and glaciers. So you need to pack Kilimanjaro Climbing Gear for all weather!
There are two types of bags that you need to have for your Kilimanjaro Trekking Expedition – a Kilimanjaro Daypack and a duffle bag.
Why Do You Need Two Different Bags?
On Mount Kilimanjaro Climbing, most of your gear shall be carried by our hardworking porters. In the morning after you begin the hike, our porters will stay behind to wrap up the camp. Afterward, the porters proceed ahead of the climbers at a faster rate to reach the campsite ahead of you. There they set up camps, prepare meals and boil water. Therefore, in all likelihood, you won't be seeing them again until you've reached the overnight destination. Thus you'll not have access to the gear that the porters are transporting.
At Kilimanjaro, all climbers are expected to prepare their daypacks (or backpacks). You're supposed to pack all other items into a duffel bag for the porters. So you need to pack your Kilimanjaro Daypack strictly according to your need during the day.
The basic thumb rule is to only carry what you can reasonably be expected to need. For example, you may need to pack cold-weather gear in the rainforest or similarly a bug spray at high elevations.
Why Do You Need Two Different Bags?
Nowadays, there are many different types of backpacks available in the market. You've professional bags taking over the traditional business briefcase and laptop bags. You've got an excellent variety of travel bags for airports or client site visits. You have tactical backpacks with military-style. You've trendy fashion bags, climbing packs that are sleek and minimalist. The list goes on and on.
With so many different options available it becomes confusing which one to choose?
Things To Consider While Selecting Kilimanjaro Daypack
You need to think carefully and list down all the belongings that you might need in your daypack during Kilimanjaro Climb and then select Kilimanjaro Daypack accordingly. These are the following characteristics you need to consider before choosing your Kilimanjaro daypack.
Should be lightweight
Good hydration reservoir to hold your water bladder
Must have side pockets, front stash pockets, and hip belt pockets for easy excess.
Comfortable and adjustable hip belt, sternum strap, and lift loader straps.
Sturdy gear loops to attach items to the outside
Compression straps to balance your load
Must have a rain cover
Kilimanjaro Daypack Size
Day packs are primarily intended for day hikes (that are completed in a single day). Thus, they're smaller and not very robust.
On Kilimanjaro, you won't need a huge backpack either. Because our porters will shift most of your gear from camp to camp. The only things you need to carry are things such as extra layers of clothing, water, snacks, sunscreen, and other small items.
A medium-sized day pack, about 30 to 35 liters, is the ideal Kilimanjaro Daypack Size. You can also use a smaller capacity of 20 or 25 liters daypack. But, it would require strategic packing every time you add or remove something. Thus a larger size bag is more convenient so you do not have to put as much thought into how you are handling things.
Please don't take the size of your bag lightly. Because it becomes a factor when you are exhausted or at high altitudes, which is known to cause brain fog.
Kilimanjaro Daypack; Try It Before You Buy It.
Comfort is the most important thing in a backpack. An ill-fitting pack can cause unnecessary aches and pains, abrasions, and blistering, disrupt your gait, which may lead to structural imbalances. You can make a lot of micro-adjustments between the frame height, waist belt, shoulder straps, load lifters, and chest straps, to balance the load against your body.
So, it's always wise to visit a shop and try-on several packs and have the salesperson show you what modifications to make for the perfect fit. Get a feel for the overall comfort, weight distribution, the opening, and closing mechanisms, where the external pockets are, and other features.
Just to be sure, test your new pack on a few day hikes with all the gear you plan to have on your Kilimanjaro Trek. Try and figure out what works for you and what doesn't. Make changes if required.
Technical Daypacks
Technical daypacks are the Best Daypacks For Kilimanjaro. As they're specifically designed for long hikes. A technical daypack comes with excellent features and an optimum comfort level to make your life on the trail easier.
Here are some of our top technical daypacks recommendations.
Gregory Zulu 30
Gregory Packs has launched new suspension systems that operate with your body instead of against it.
The Gregory Zulu 30 is a perfect size and sits very comfortably on your body. It comes with a mesh back panel to keep your back dry, compression straps, multiple back and side pockets. Plus it is a hydration bag compatible too.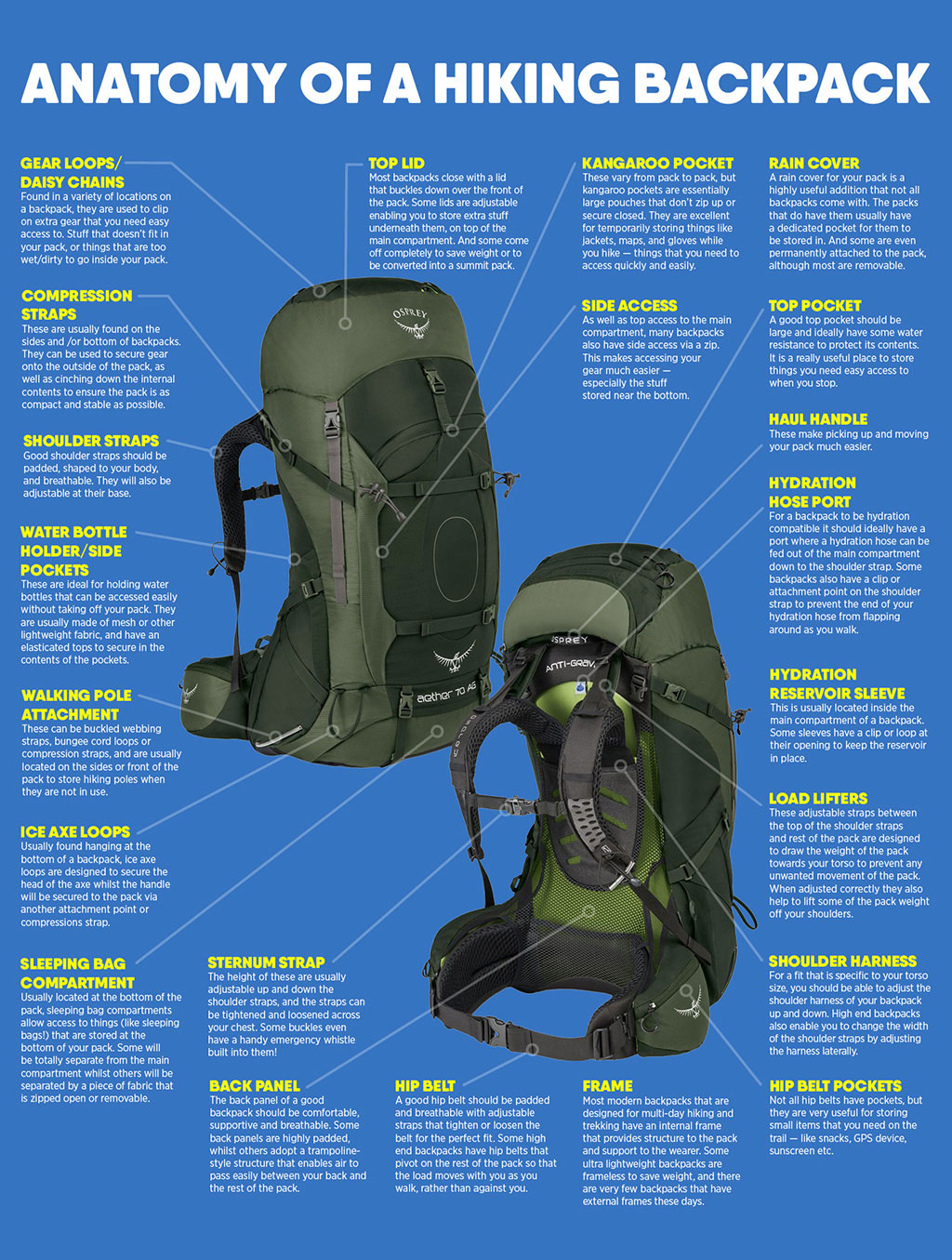 Kilimanjaro Daypack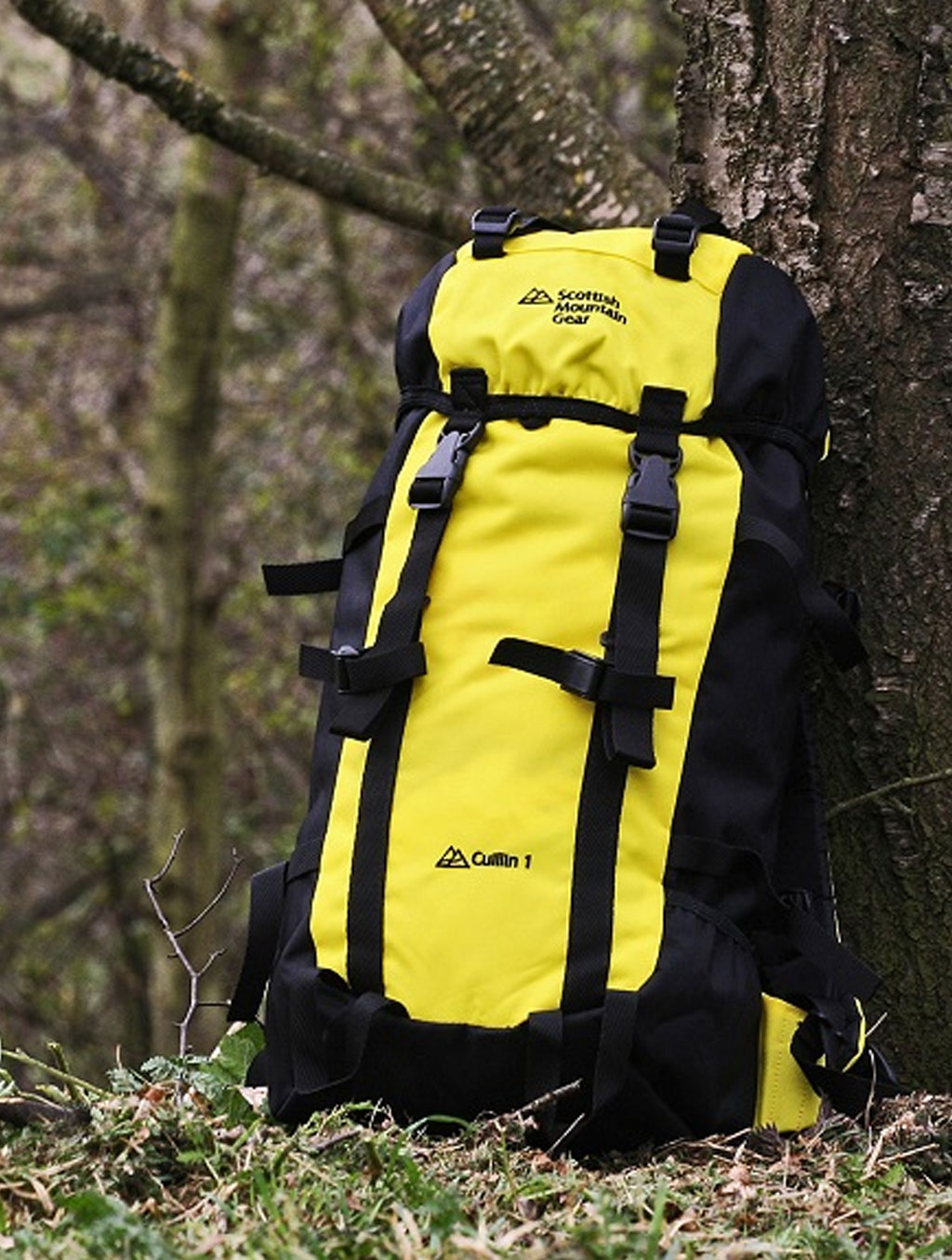 Kilimanjaro Daypack
Osprey Talon 33
Osprey is yet another great option. Mike Pfotenhauer founded Osprey in 1974. He launched custom-fit, made-to-order packs which used to take several days to construct. Today, they're known for the most comfortable and advanced backpacks in the world.
The daypack we recommend is Osprey Talon 33 which is a high-quality backpack. Which will prove its worth on Kilimanjaro. Because of its 33 litter's size will make it easy to fit your daily gear. It's extremely lightweight and comes with a comfortable hip belt. Sound compression, hydration sleeve, mesh harness slash pocket, and a large stretch mesh front panel pocket are some of its more attractive features.
The North Face Borealis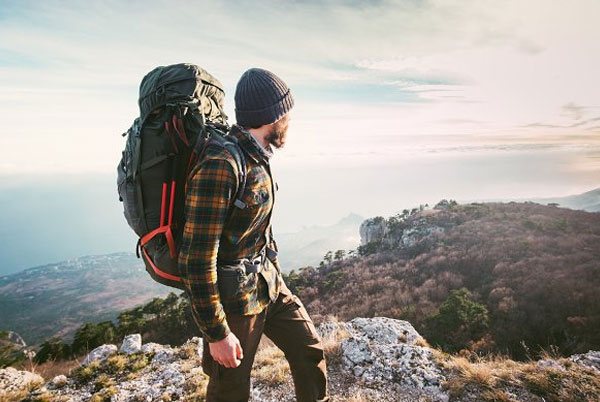 Kilimanjaro Daypack
Kilimanjaro Daypack
The North Face Borealis is multi-purpose day packs. Not only it covers all the key features required for Climbing Kilimanjaro (including a hydration bladder compartment), but also has useful non-trekking features, such as a laptop compartment.
The Borealis has a 29L capacity and is cheaper than the Osprey Talon.
Gender-Specific Daypack For Kilimanjaro
Many companies nowadays are making gender-specific packs. These come highly recommended because they have features designed for different body shapes and characteristics. Just make sure you know your torso length so you can shop for the right-sized pack.
Women's daypacks come with smaller torso lengths and narrower shoulder straps and hip belts. Whereas, men's packs have longer torso lengths and wider hip belts and shoulder straps.
Our Recommended Women's Daypacks
Osprey Kyte 36
The Kyte 36 is known for its great sturdiness and durability. Mainly it comes in two sizes: XS/S (fitting torso lengths from 13 – 17 inches), and S/M (fitting torso lengths from 16 – 20 inches).
Some of the useful features of Kyte 36 are ventilated back panel, rain cover, hydration reservoir pocket, sternum strap. To top it off, it has small pockets on the hip belt to hold snacks or a small camera.
Deuter Trail Pro 30 SL
Kilimanjaro Daypack
Kilimanjaro Daypack
Deuter packs are known for being durable. This daypack has an excellent cooling back panel along with hip belt pockets, hydration reservoir, sternum straps, and good organizing sections. One downside is it only comes in one size to fit 14 – 18 inches torso length.
Like all Deuter women's packs, this comes with the beautiful tiny Deuter flower.
REI Co-op Rucksack 40
This daypack comes in only one size, fitting torso lengths of 16 – 18 inches. So probably not the best option if you have a shorter torso. Otherwise, this is a great daypack, with a hydration reservoir pocket, ventilated back panel, and sternum strap.
Important Kilimanjaro Bag Accessories
Hydration Bladder
Don't compromise with your hydration. Because trust me, there is nothing worse than a leaky bladder! So, always pick the best hydration bladder on the market.
Hands down, the Platypus Big Zip Water Reservoir is arguably the best product in the market. It comes in 2L and 3L versions. We recommend the 3L Platypus for the Kilimanjaro Hike.
Rain cover
There is a pretty high possibility that you will encounter rain on the mountain irrespective of the time of the year. So, a good rain cover is essential to protect your daypack from getting wet.
Our recommendation is the Osprey Hi-Visibility Rain cover. It retails for the standard backpack rain cover price and is super reliable.
Travel Bag Organizers
Travel bag organizers are a great set of accessories to have during your Kilimanjaro Climb. You can source separate your gear for better backing and access. Plus they are a great way to separate wet or dirty gear.
We suggest two options; Bagail Packing Cubes or you could go with Eagle Creek with their Pack-it system cater.
Things To Know About Kilimanjaro Daypack
Tanzania has implemented a ban on the use of single-use plastic bags. So, please ensure that none of the items in your luggage are packed in any kind of plastic bags - if you are looking, please consider
Instead, we advise you to use reusable packing cubes' to separate items in your bag.
Also please note that the use of disposable plastic bottles is not permitted on Kilimanjaro as well.
The Kilimanjaro National Park abides by a strict limit of 15kg per porter for your main equipment bag including your sleeping bag. However, it is more than sufficient for your needs on the mountain.
Your bags will be weighed before you leave the hotel to start Climbing Mount Kilimanjaro. So be prepared to take items out and leave them at the hotel if it is overweight.
You need a Kilimanjaro Daypack to carry anything you want access to while you're hiking. This is where you will store your water and personal items, such as extra layers, sunscreen, medication and a camera. Your pack should have between a 25-40 liter capacities. Even though Jerry Tanzania Tours offers the safest and secure service in all of Kilimanjaro. We urge you to lock your Kilimanjaro duffel bag before leaving the camp to Kilimanjaro Hike.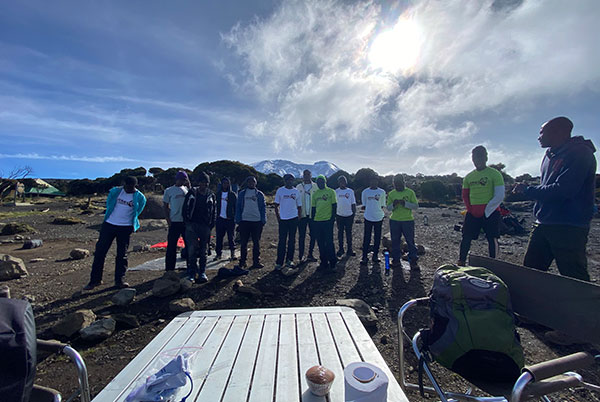 Kilimanjaro Travellers Experience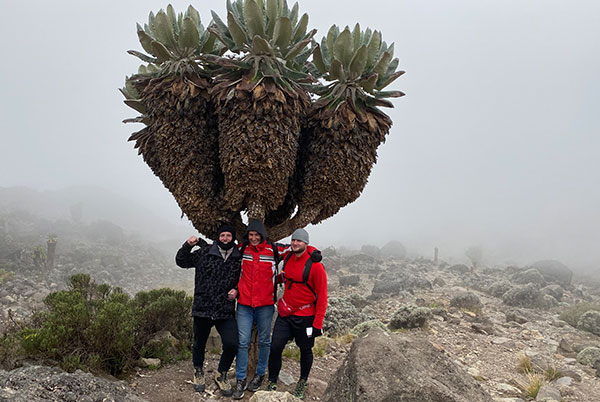 Kilimanjaro Travellers Experience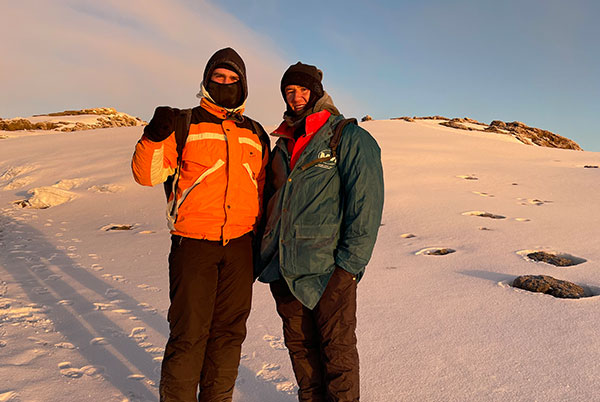 Kilimanjaro Travellers Experience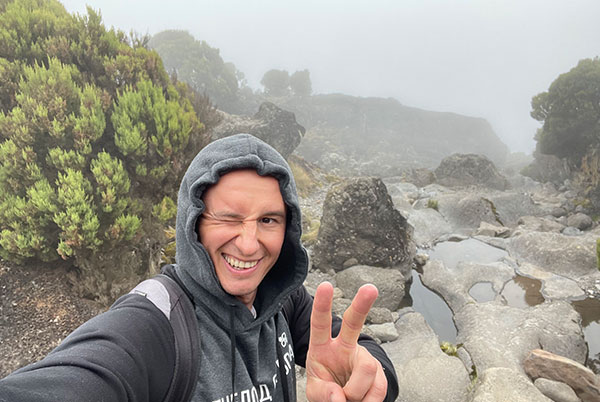 Kilimanjaro Travellers Experience
Related Kilimanjaro Searches
Get your FREE eBook
Enter your name and emailto get your FREE eBook
You can unsubscribe anytime For more details. review our Privacy Policy