When it comes to proper on Kilimanjaro Acclimatization, it will take more time. Granted the extra days might affect your budget but trust us, in the end, this will be the key to your successful Kilimanjaro Summit.
Better acclimatization means better safety. The additional time you'll spend on Kilimanjaro will give you a better shot at a successful summit. And also to get you back down safely. That's why Jerry Tanzania Tours always recommends a minimum of 8 days itinerary to Kilimanjaro Climb.
What Is Kilimanjaro Acclimatization?
Acclimatization is letting your body adapt at a reasonable step to thinner air before taking it any higher. Choosing the best Kilimanjaro Climbing Routes with a good acclimatization profile is vital. One that doesn't push you to climb too high or too quickly.
The higher you climb into the atmosphere, the air becomes thinner and thinner. And thin air means less oxygen thus making it harder for us to breathe. Our muscles need oxygen, and the higher we go, the harder it becomes to get properly oxygenated.
Why Is Acclimatization So Important?
Is acclimatization that important? Yes! A big and loud yes.
Whenever you enter an area of high altitude (anything greater than 3,000 m above sea level) you must take precautions to ensure you don't get the altitude bends.
Uhuru Peak is the highest point on Mt. Kilimanjaro. The goal of every Kilimanjaro trekker. Everyone dreams to stand on Uhuru Peak and shout out to the world "I'm the king of the castle!" to the clouds and plains of Africa. The Uhuru Peak is 5,895 m above sea level. That's at least five or six kilometers higher up into the atmosphere. Far more than what you're used to. Therefore, you need to ease your body into that sort of elevation if you don't want to panic and throw an altitude tantrum.
Dangers Of Poor Acclimatization
The fact is when we don't acclimatize adequately, we get Kilimanjaro Altitude Sickness. This can either be mild posing some discomfort at best, or it can be serious and even life-threatening. While Climbing Kilimanjaro your lead guide is your best friend. He or she is highly trained in detecting the signs of altitude sickness.
All the lead guides of Jerry Tanzania Tours are well trained in mountain first aid. If our guide feels that your condition is deteriorating, you'll be escorted off the mountain immediately. No questions asked.
Not only does inadequate acclimatization pose a danger to your life, but also poses a danger to your entire Kilimanjaro Expedition.
Don't become an acclimatization victim! Too many people have already invested money, time, training, and effort into their Kilimanjaro Hike, only to have to turn back before the summit.
Acclimatization Guidelines
Before your Mount Kilimanjaro Hike, go for a high-altitude training system to pre-acclimatize nicely.
Always ascend slowly. Even our Kilimanjaro Guides will remind you, "Pole, pole" (slowly, slowly) throughout your climb. Listen to them. As it takes time to acclimatize, your ascension should be slow. Taking rest days will be a big help. It might increase your chances of getting to the top by up to 30%.
Stay cautious of overexertion. Mild exercise may help altitude acclimatization. Whereas strenuous activity may promote HAPE.
Always take slow deep breaths while Mount Kilimanjaro Climbing.
"Climb High, Sleep Low". Climb to a higher altitude during the day, but then sleep at a lower altitude at night. Most of the routes comply with this principle. Plus you can incorporate additional acclimatization hikes into your itinerary.
Eat enough food and drink plenty of water throughout your Kilimanjaro Climb. We recommend you consume at least four to five liters of fluid every day. While at altitude, you must take a high-calorie diet even if your appetite is diminished.
If required, take FDA approved drug Diamox for prevention and treatment of AMS.
Try to avoid tobacco, alcohol, and other depressant drugs including, barbiturates, tranquilizers, sleeping pills, and opiates. As they are known to decrease the respiratory drive during sleep resulting in a worsening of altitude sickness.
If you begin to show symptoms of moderate altitude sickness inform our guide immediately. And don't go higher until symptoms decrease. If symptoms increase, descend.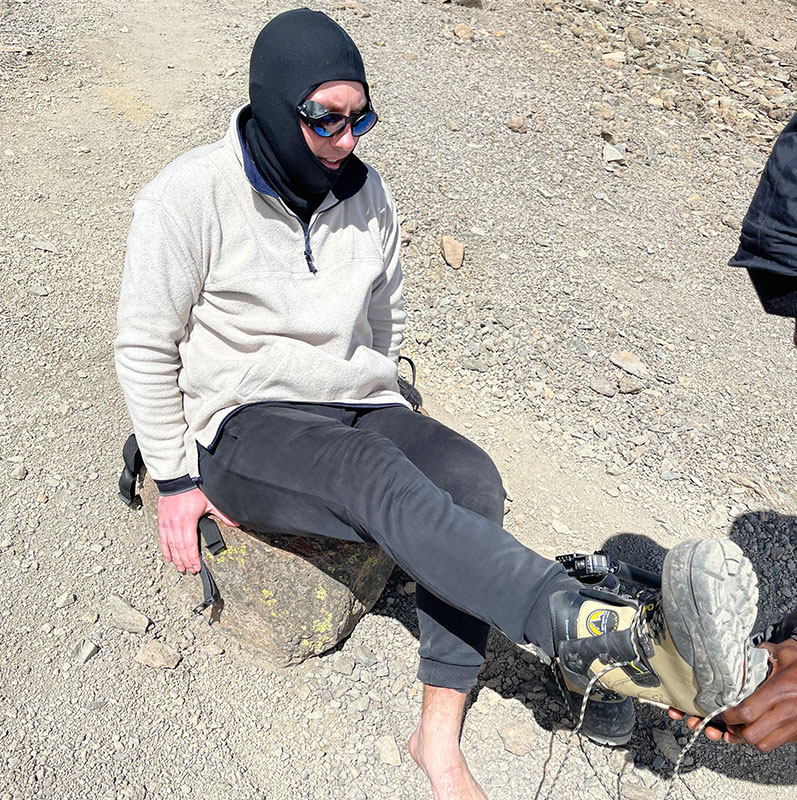 Kilimanjaro Travellers Experience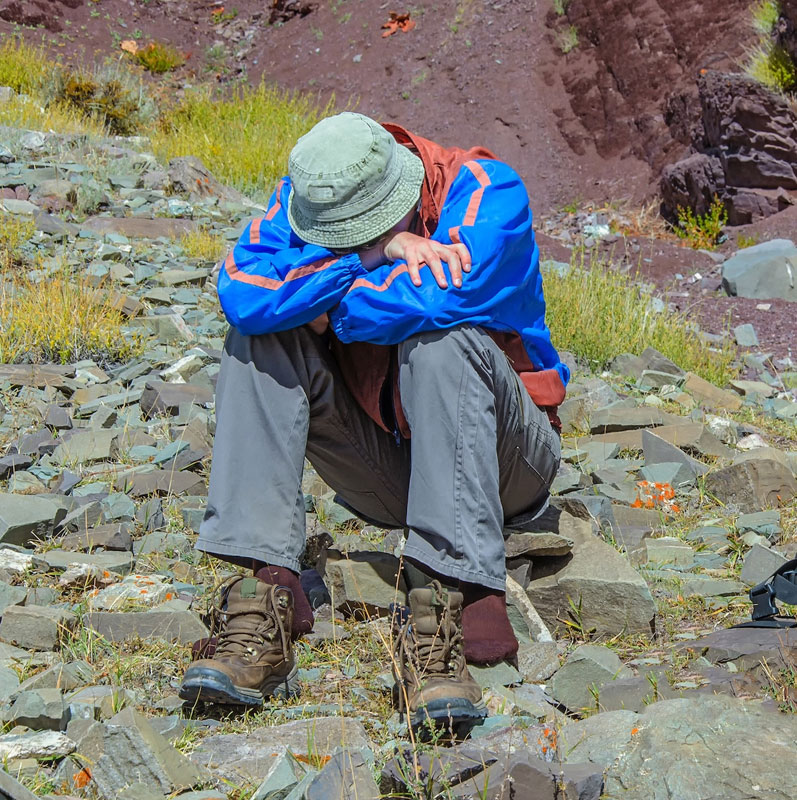 Kilimanjaro Travellers Experience
What Is Altitude Sickness Or AWS?
Kilimanjaro Altitude Sickness is basically when your body reacts badly to the lack of oxygen in an environment of higher altitude. We all know the concentration of oxygen decreases with the increase in altitude.
While on a higher altitude, when you ascend too quickly, your body reacts by developing altitude sickness. Altitude sickness corresponds to all sorts of nastiness, like headaches, nausea, and dizziness. If left unchecked, altitude sickness can kill you.
It can strike from anywhere approximately above 3,000 m above sea level. Given that the Summit Of Kilimanjaro, known as Uhuru Peak, is 5,895 m, it's easy to understand why so many trekkers exhibit altitude sickness symptoms during the Kilimanjaro Hike.
The symptoms of altitude sickness can range from mild to severe. Not everyone with symptoms of altitude sickness has to abort their hike. Far from it. Generally some experience mild symptoms like mild insomnia and a bit of a headache. Which is nagging and uncomfortable but won't derail your Kilimanjaro Climb. The standard symptoms of altitude sickness are nausea, headaches, lack of sleep (or erratic sleep) dizziness, and breathlessness.
Our Kilimanjaro Guide will check in on your health regularly to ensure your health and safety. All our guides of Jerry Tanzania Tours are highly trained in detecting signs of altitude sickness. They'll also have the necessary Kilimanjaro Safety Equipment with them for emergencies. If the situation demands they'll call in an evacuation team.
Kilimanjaro Altitude Zones
Mount Kilimanjaro comprises three altitude zones – high altitude (2,500 – 3,500 meters), very high altitude (3,500 – 5,500 meters), and extreme altitude (above 5,500 meters).
Most people can ascend to 2,400 meters without experiencing any negative effects of altitude. However, as you enter the high altitude zone, the change in air density and the decrease of oxygen level can begin to impact your physiology.
Susceptibility to these changes is very difficult to predict. Because, it has a very little correlation to factors such as gender, age, fitness, etc.
Primarily, going too high, too fast is the key cause of AMS. Other contributing factors are dehydration, lack of proper rest, and over-exertion at altitude.
How To Prevent Altitude Sickness On Kilimanjaro Hike?
There is no full-proof way to prevent altitude sickness in Kilimanjaro. However, you can easily manage its symptoms. We recommend you visit your doctor back home before coming to Tanzania. Explain to him in detail about your nature of visit and goal. It may be possible your physician will prescribe you some medications. Take them as per the instructions.
Also, we strongly urge you to go for a minimum of 7-8days itinerary while planning your Kilimanjaro Climb. Because as much time you could give yourself to acclimatize in the higher altitude is better.
Eating a nutritious rich in calorie food, drinking plenty of food, and electrolyte supplements can help you greatly to manage the symptoms.
Not going too high, too fast whilst also ensuring proper rest and remaining well hydrated is the best strategy to deal with AWS.
Kilimanjaro Climbing Routes
Choosing the ideal Kilimanjaro Route can be a great factor in prevention. Especially the longer routes with "climb high sleep low" profiles are best for Climbing Mount Kilimanjaro.
Here's our detailed overview of all seven Kilimanjaro trekking routes with regards to their acclimatization profile.
Jerry Tanzania Tours' Full Prove Itinerary
Before starting your Kilimanjaro Climb, you'll spend two extra nights on the slopes of Mt. Meru at 6,500' (most other companies spend their pre-climb nights in Arusha which is only at 4,600'). You'll be spending these two nights at a spectacular private camp in Arusha National Park. Enjoy a wonderfully scenic warm-up hike with views of both Mt. Meru and Kilimanjaro itself. In addition to being enjoyable, this will provide a huge jump-start to your body's acclimatization process.
One thing is for sure, once you reach the slopes of Kilimanjaro, your ascent will be the most gradual and the most scenic! Do not underestimate the value of this steady and gradual approach. Your average ascent would be around 1,835' per day. In fact, 2,800' will be the biggest ascent you'll make in one day. Once you reach 15,250', we will halt spending three nights between there and 16,000' to solidify acclimatization before ascending to the crater rim. These two days of rest, along with the short, but steep day hikes will help with acclimatization immensely.
The day climb of 2,800' to the crater rim can be physically tough. But it is much more reasonable in comparison to all of the routes that approach the summit via Barafu. Not only do other routes have a difficult 4,000'+ ascent on their summit day, but then you must endure a 9,000'+ descent that very same day not to mention via the very same Kilimanjaro Hiking Trails.
Jerry Tanzania Tours has designed this itinerary in such a way that on summit day you'll climb only 840' then descend on the route that others go up and back on. We assure you, all our climbers are always happy with our route selection after seeing the alternative option on their way out.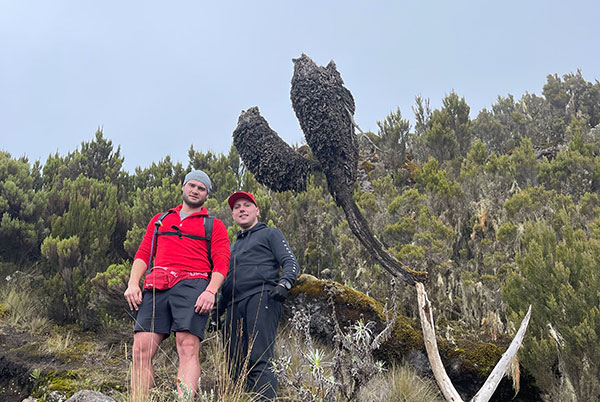 Kilimanjaro Travellers Experience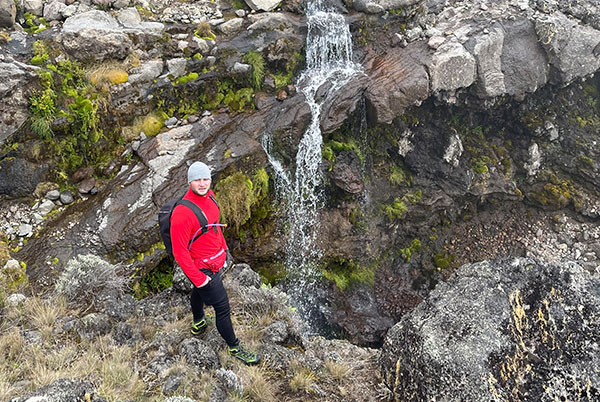 Kilimanjaro Travellers Experience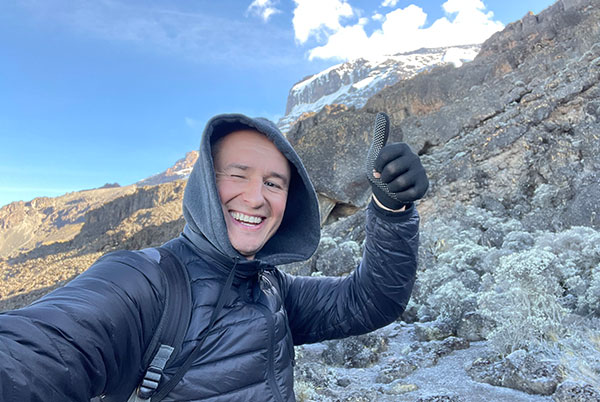 Kilimanjaro Travellers Experience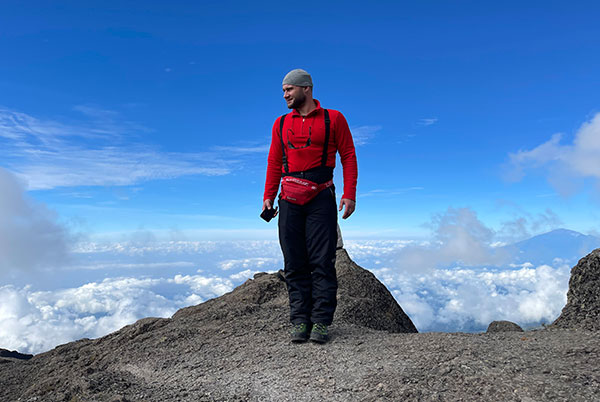 Kilimanjaro Travellers Experience
Related Kilimanjaro Searches
Get your FREE eBook
Enter your name and emailto get your FREE eBook
You can unsubscribe anytime For more details. review our Privacy Policy