Strictly speaking from a health perspective, Mount Kilimanjaro is a relatively safe place. Once you ascend above 6,000 feet there are no malarial mosquitoes or other tropical parasites lurking. However, at high altitude, medically you're not out of the woods yet. Kilimanjaro Health & Medications – To make your trek safer, please bring the following prescription medications, which your medically qualified guide is familiar with.
According to Hans Meyer (1st man to reach Uhuru Peak in 1889), the Chagga treated their cuts and scars with a liberal application of cow dung. We advise you not to follow in his footsteps. Pack a medical kit with you onto the Kilimanjaro Hike. Even though many of the mountain huts have first-aid kits, take one anyway just to be on the safer side. You may never know when you're gonna need it.
Table of contents
A Medical Kit For Kilimanjaro Hike
A typical medical kit for a Kilimanjaro Hike should include the following:
Ibuprofen/Aspirin/Paracetamol;
Bismuth subsalicylate; effective for upset stomachs.
Imodium Stops you from going when you really don't want to, could come in handy.
Insect repellent; you'll need it on the first and last day.
Rehydrating powders; usually it is for people suffering from diarrhea but they will be helpful after a hot day's trekking as well.
Lip balm/Vaseline; very useful to protect your chapped lips from harsh cold and windy conditions.
Throat pastilles; the dry, dusty air may cause many a sore throat.
In addition to that, you should carry any current medication you are on. Carry everything in a waterproof case/bag. Keep the emergency stuff in your Kilimanjaro Daypack.
Additional Medication Just In Case…
Diamox
This is a prescribed drug for Kilimanjaro Acclimatization. Typically you should start 2days before climbing Kilimanjaro and continue till you reach the summit. But we advise you to take one a little earlier just to be certain you are not having any reaction to it.
Decadron
In case of acute mountain sickness, your Kilimanjaro guide may ask you to take this. However please don't take this on your own without his advice. Do not take this drug while descending. If a hiker doesn't acclimatize properly and continues to exhibit serious altitude sickness symptoms then it's Jerry Tanzania tours' policy to take him to the hospital immediately.
Zfran
Acute mountain sickness can cause severe bouts of nausea. In that case, Zofran can reduce nausea without any side effects. Also, you may use this once on the ascent to give yourself a few hours to acclimatise. Because if you fail to acclimate properly and continue to exhibit symptoms of altitude sickness then you may have to descend.
Ambien Zolpidem
It's an effective drug to treat insomnia in adults. One of the major symptoms of altitude sickness is sleep deprivation. That's where this drug will help you sleep, giving you a decent opportunity to rest and regain your strength.
Medical Facilities
Mostly, Tanzania has limited medical facilities outside of Dar es Salam. The Kilimanjaro Christian Medical Center in Moshi is the nearest hospital. With facilities like Anesthesia, Child Health and Pediatricians, Dental Care and Oral Hygiene, Ear – Nose – Throat, Eye Ophthalmology, General Surgery, Gynaecology/Obstetrics, Internal Medicine, Dermatology, Orthopaedics, Urology, Casualty along with Emergency Medicine. You can also find medical facilities at; Mount Meru Government Hospital, Arusha, and Selian Lutheran Hospital – Arusha.
Fortunately, any ailments you're likely to encounter on your visit to East Africa can easily be treated. The most common ailment is altitude sickness and all the medical facilities are pretty well equipped to deal with any possible side effects of altitude sickness
Vaccination Required Before Climbing Kilimanjaro
Strongly Advised Vaccinations
Sometimes Advised Vaccinations

Hepatitis A – This can be spread via contaminated food and water.
Tetanus – Tetanus is often present in the soil, and can contaminate open wounds easily. Tetanus vaccine should be used every ten years if travelling.
Typhoid – Typhoid can also be spread via contaminated food and water, and poor hygiene.
Diphtheria – This potentially fatal disease is spread mainly via spit, but occasionally through contact with cuts on the skin.
Yellow Fever – This can be contracted by being bitten by a contaminated mosquito. This vaccination is not essential if you are arriving directly in Tanzania. You do need it though if you plan to arrive through any country that is subject to yellow fever. Simply stopping over at an airport in an affected country should not require vaccination, but leaving the airport even briefly would make it necessary.

Hepatitis B – This illness is spread via contact with blood or bodily fluids. It is many, many times more virulent than HIV/AIDS. Some 8% of the population of Tanzania are believed to carry the virus.
Rabies – Rabies is spread via contact between the saliva of any infected animal and an open wound (including bites, but also licking existing wounds). Rabies is fatal unless treated, and treatment of an unvaccinated rabies patient can be very difficult in many parts of Tanzania.
Tuberculosis – TB is generally contracted through inhaling airborne sputum.
Cholera – Cholera is spread via contaminated food and water, and poor hygiene.
Measles – This disease is spread through inhaling sputum.
Natural Ingredients To Prevent Altitude Sickness
Antioxidants: Antioxidants protect our cells from premature damage. According to a recent survey report shows that consumption of adequate antioxidants can reduce the chance of acute Mountain Sickness.
Beetroot Juice: Beetroot contains a high amount of nitrate. When consumed it turns into Nitric Oxide inside our body, which in turn, helps our blood vessels to circulate oxygen, even at high altitude.
Cordyceps: This is a type of fungus, typically found in high altitude regions. It has a potential to act as a Vasodilator for the mountaineers.
Ginkgo Biloba: The leaves of Ginkgo Biloba tree are used for treating various diseases. It is known to improve blood circulation and to increase brain power. This will be helpful against Kilimanjaro Altitude Sickness.
Rheidol: This tree is grown in high altitudes only. Rheidol roots are a great energy booster.
Maca Root: Maca roots are cultivated mainly on the highlands of Peruvian Andes. Known for its medicinal properties it is also proven effective for altitude sickness.
Coca Leaves: Also known as the source of narcotic cocaine. It can make you forget the feeling of hunger, thirst, headache, etc.
Kilimanjaro Health & Medications needs to be taken as seriously as deciding the ideal Kilimanjaro Climbing Routes. Do your homework, research both online and in your community. If possible visit a reliable travel clinic.
Please note that this page aims to provide general information about potential health issues related to visiting Kilimanjaro in Tanzania. Contact Jerry Tanzania Tours today!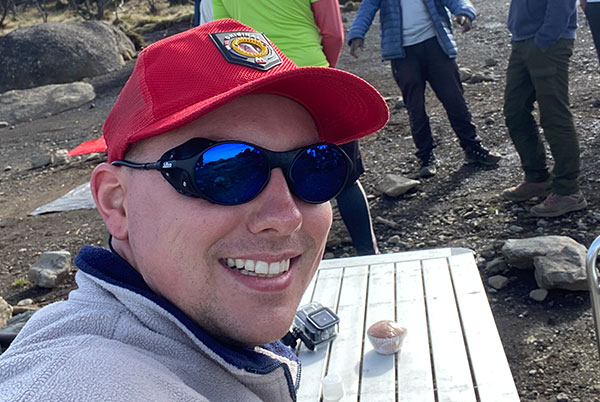 Kilimanjaro Travellers Experience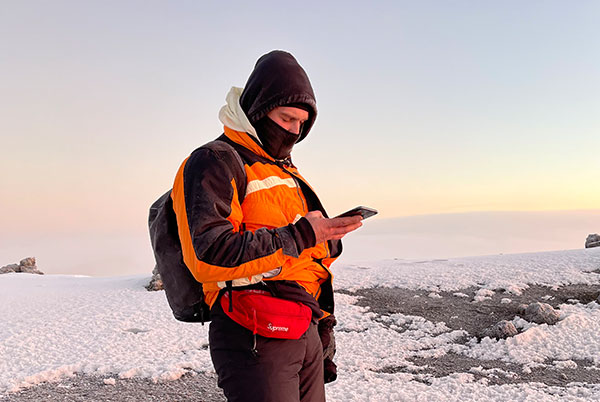 Kilimanjaro Travellers Experience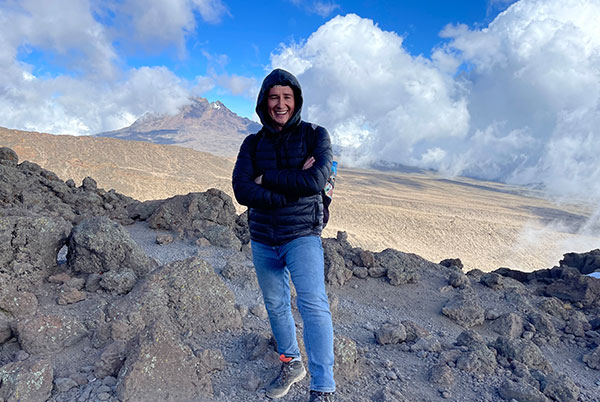 Kilimanjaro Travellers Experience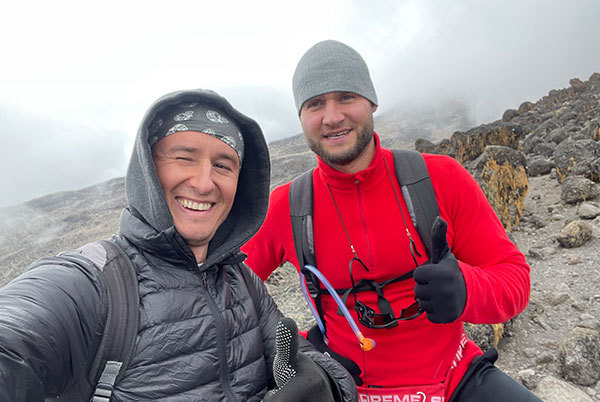 Kilimanjaro Travellers Experience
Related Kilimanjaro Searches
Get your FREE eBook
Enter your name and emailto get your FREE eBook
You can unsubscribe anytime For more details. review our Privacy Policy